School Number Heroes competition 
When you grow up, how will you use numbers in your life? Maybe you would love to do a cool job like a vet, teacher, engineer or footballer? Or do you dream of spending your days dancing, baking or saving the planet? Create a picture of you doing your dream job or hobby and tell us how it uses numbers. Let your imagination run wild and win a fantastic prize for yourself and a prize bundle for your whole school.
Prizes
Provided by National Numeracy and National Numeracy Day founding supporter KPMG.
First prize:
Number Heroes pack worth £1000+ for your chosen primary school, containing all the games, books and resources needed to get everyone in your school community feeling like a number hero!
School prize includes a celebrity school assembly with real life number hero, TV celebrity and maths teacher Bobby Seagull!
Plus a £50 gift voucher and certificate for the individual child who submits the winning entry
Runners up:
£20 gift voucher and certificate for five individual children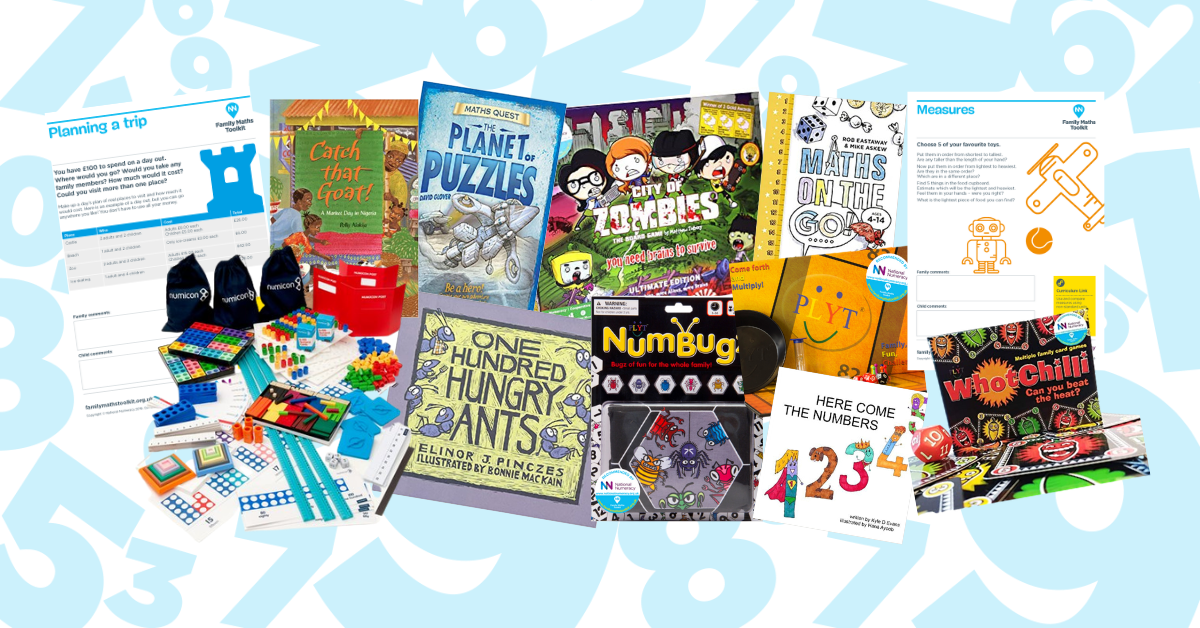 How to enter
Download a Number Hero sheet or grab a piece of paper and read the Terms and Conditions
Create a picture of yourself doing your dream job or hobby – you can draw, paint, collage, use a computer or do any type of picture.
Tell us how you will use numbers in your job or hobby – don't forget to add your first name, class and school.
Ask a parent, carer or teacher to post the picture on social media with the two hashtags #NationalNumeracyDay and #SchoolNumberHero. Or email your picture to us at 

[email protected]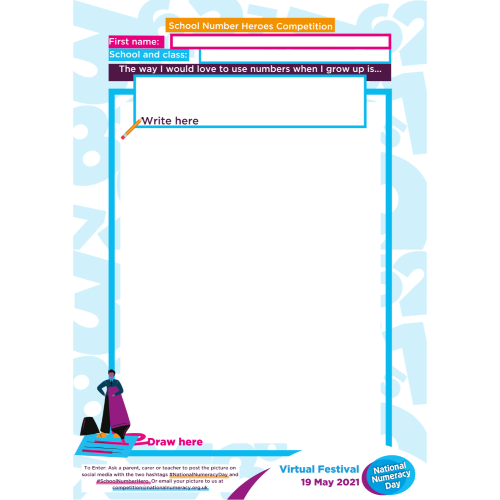 Winning criteria
Bobby Seagull will pick the winning entry based on:
The most imaginative picture, showing great effort
The most creative uses for numbers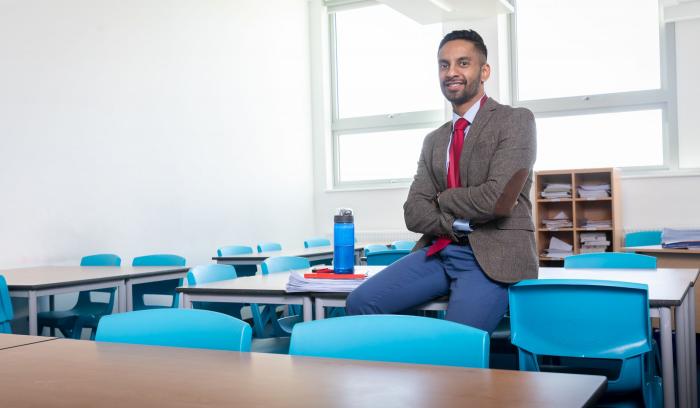 Terms and conditions
By taking part in the School Number Heroes competition you agree to all of the following Terms and Conditions:
Competition open to people ages 4-12 in the UK only. 
Children can take part at home or through their school. 
Entries should be submitted by an adult on behalf of the entrant via Twitter, Instagram or email to 

[email protected]

Entries via Twitter or Instagram should use the two hashtags #NationalNumeracyDay and #SchoolNumberHero.
Please include the age of the participant in each entry (there is a space for this on the Number Hero sheet). 

Each child can only submit one entry.

Entries from multiple children can be submitted using one email, or by sharing multiple posts on Twitter or Instagram. 

Entries need to include clear and legible images the child's picture which can be completed on a printed out Number Hero Sheet or your own paper. 

Every Twitter and Instagram post using two hashtags #NationalNumeracyDay and #SchoolNumberHero will be considered as one entry.

You can also send your pictures as email attachments to [email protected]

By submitting your entry/entries you agree to allow National Numeracy to post them on social media to promote the competition and National Numeracy Day. The names of participating children will not be visible in these posts unless agreed with the responsible adult. 

One winner and five runners up will be selected by National Numeracy staff and our celebrity ambassador Bobby Seagull. This decision is final and non-negotiable. 

 The individual entrant who is chosen as winner of the competition will be notified in the first instance via their channel of submission. If they do not respond within 7 days National Numeracy reserves the right to choose a new winner. 
 The adult submitting on behalf of the entrant assumes responsibility for receiving the prize worth £50 on behalf of the entrant and also for nominating a school to receive the prize pack worth over £1000.  
 Closing date is Friday 4 June 3pm 2021 
 Winner will be contacted on Friday 11 June 2021

 Runners up will be contacted on Friday 18th June 2021

 This competition is not open to any National Numeracy employees, Bobby Seagull or their families. 

 This giveaway is not endorsed, sponsored or administered by Twitter, Instagram or Facebook and neither of these entities are associated with it.
 Twitter, Instagram and Facebook are not responsible for entrants or participants of this competition.
 Any data collected as part of this competition will only be used for the purposes of running the  competition.
 We will ask for an address in order for National Numeracy to fulfil the prize. This data will not be used for any purpose other than fulfilment. 
 National Numeracy will not enter into any correspondence to change their decision on prize winners.
 Prizes subject to availability and no cash alternative for any prizes will be offered.
 We would like to share news about the winning entry. We will share the runners-up and the winners entries on our social media, website and impact reporting. By entering this competition you are agreeing to have the name of the child entrant, their winning entry and their school's name used in this way. 
 For full details of our Privacy Policy, please click here.