National Numeracy Leadership Council
In September 2021 National Numeracy joined forces with HM Treasury and leading businesses to help improve the nation's numeracy by forming the National Numeracy Leadership Council (NNLC).
The NNLC was formed by National Numeracy to tackle the UK's numeracy crisis and is chaired by Andy Haldane, Chief Executive of the RSA and Vice-chair of National Numeracy.
Regular meetings bring government, business and experts together to find new ways to tackle the stubborn problem of low numeracy.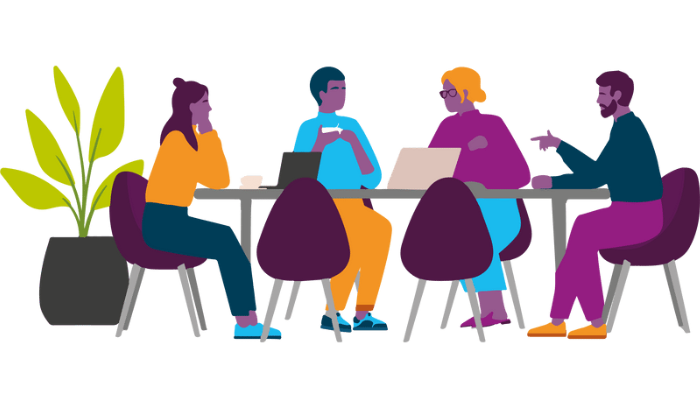 Why is the National Numeracy Leadership Council necessary?
Half of the working age population of the UK has the numeracy level of a primary school child, putting us significantly behind other developed countries. Not getting on with numbers costs us £25 billion a year and is holding us back; it blights lives and livelihoods, limits social mobility and contributes to pervasive problems from unemployment to poor health and debt.
Improving numeracy levels nationally offers benefits right across society, stimulating the economy and helping people to get on in vital aspects of their lives at a time when emerging from Covid requires a skilled and confident population. But it will require a sustained and collective effort across business, government and every aspect of civil society. 
What does the National Numeracy Leadership Council do?  
The Council will grow the network of organisations and individuals actively addressing the issue of poor numeracy and elevate the understanding and importance of the issue at the national level. Most importantly, the collective work of the Council and its member organisations will help support people to improve and use their numeracy by creating positive attitudes to numbers and maths, supporting financial wellbeing, increasing access to sustainable careers and, ultimately, stimulating productivity across the entire workforce. 
National Numeracy Leadership Council members 
Chair –  Andy Haldane, Chief Executive of the RSA and Vice-chair of National Numeracy
Amazon UK – Priyanka Wadhawan, Director of Insights and Innovation
Amazon Web Services – Liam Maxwell, Director of Government Transformation 
Barclays – Kirstie Mackey, Managing Director, Citizenship UK & Europe
Bloomberg L.P. – Constantin Cotzias, European Director
Capital One UK – Lucy-Marie Hagues, CEO
Department for Work and Pensions – Tammy Fevrier, Deputy Director, Youth and Skills
Experian Ltd. – Mark Lindsay, Director
HM Treasury – John Owen, Director
KPMG – Bina Mehta, Chair
National Numeracy - Sam Sims, CEO
Vanquis Banking Group – Malcolm Le May, CEO
S&P Global – Sally Moore, Executive Vice President
TP ICAP – Philip Price, Executive Director, Group General Counsel
"Having the right numeracy skills is really important in every aspect of people's lives, from getting on in a career, to balancing a family budget. It's also vital for the country as we build back better from the pandemic. That's why I'm delighted that HM Treasury is joining the National Numeracy Leadership Council, and look forward to us working together to raise awareness of this important issue." 
Prime Minister, Rishi Sunak