Numeracy for work
Feeling confident with numbers helps in every kind of job
From measuring building materials or mixing hair dye to checking invoices or organising medicines: number skills are essential.
We can help you gain the confidence and skills you need for a job interview or progress in your current role.
Individuals: Improve your maths for work
Employers: Help your team improve their numeracy for work
Getting on with numbers at work
If maths is holding you back...we can help!
If you don't feel comfortable using numbers in everyday life, you're not alone! Lots of people avoid interviews, changing job or promotions, in case maths comes up.
But whatever job you do, it pays to be confident with the numbers: two-thirds of people in the UK say feeling confident with numbers has helped them in their careers. And with a little help from us, you can  begin to feel more prepared for the world of work.
The free National Numeracy Challenge is designed to help you! It is quick and easy, you go your own pace and level, and can get started in  just 10 minutes. We have already helped 400,000+ others to get number confident using the Challenge. Join them now!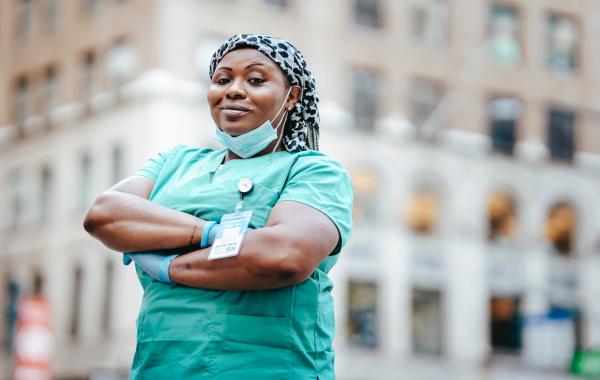 Watch Maryam's story
"It makes your life a little bit easier and manageable, and you're able to enjoy your business."
When Maryam started a baking course with a view to one day having her own business, she felt daunted by the amount of maths. But by persevering she showed herself that she could do it, and rekindled her love of learning at the same time. Take a minute to watch her story, and then take your first steps to number confidence.
Three reasons maths is great for work
Interviews can involve numeracy tests. Feeling prepared and confident can help you keep calm.

Every job uses maths, even if it's not obvious. From keeping track of time and targets to checking your payslip, it all requires number know-how.

Maths qualifications can help with job applications, so it helps to know what level you're at and feel prepared to start a Functional Skills or GCSE course.

Supercharge your job search and career
Hear from our celebrity ambassadors and some of the people we have helped, on why getting on with numbers is fantastic for finding work and progressing in your job.
You may also be interested in our campaigns