Our corporate volunteering programme
Working with purpose
National Numeracy offer a fantastic corporate volunteering programme to support the social impact goals of our partner organisations. This is an incredibly powerful way for businesses to invest in their people and in their communities. Volunteering with us provides a unique, meaningful and rewarding experience for your employees.
We support our corporate partner's volunteers to deliver sessions in primary schools that inspire children to see the value of maths in the real world. The programme enables volunteers to directly support communities with low number confidence and skills, celebrating everyday maths and developing the building blocks of social mobility in areas of need.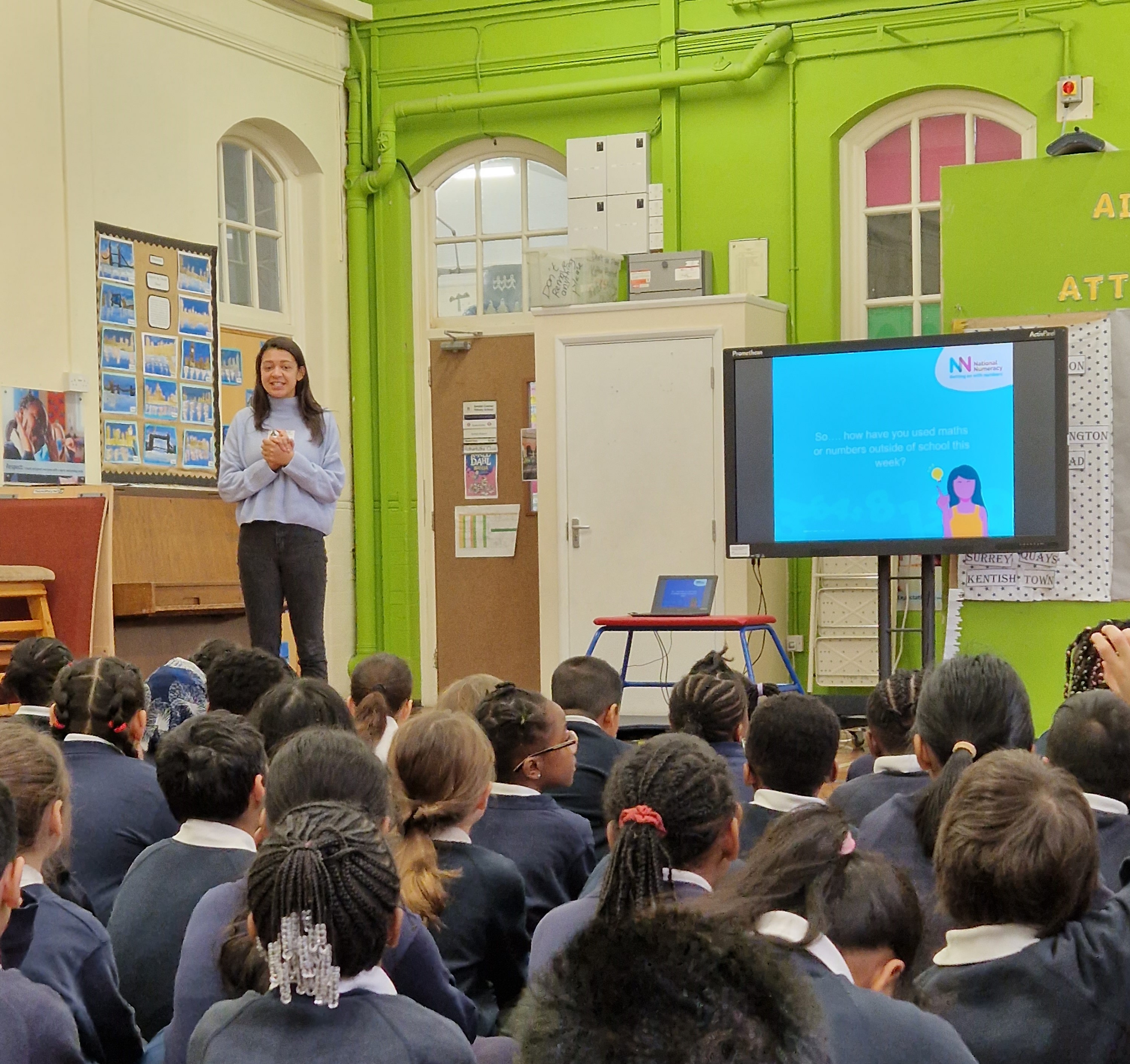 What does the programme look like?
Our training sessions take place online, with the National Numeracy team organising school connections across the UK. The programme works to provide an accessible learning and development opportunity for your employees, along with targeted impact in your local communities.
The training in advance of attending the school will cover numeracy in the UK, maths anxiety, how to support number confidence, supporting children to develop positive attitudes towards maths, safeguarding and delivering activities in a primary school.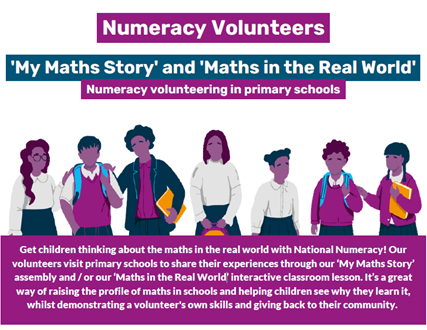 'My Maths Story' assembly
Volunteers deliver an assembly to Key Stage 2 (ages 7-11) all about their experience with maths. They talk about how they found maths at school, how they find it now, how they use it in their job and life outside of work. They also ask the children about how they use maths everyday outside of school. The assembly takes about 15 minutes and is based on a completed PowerPoint slide template with photos and a video.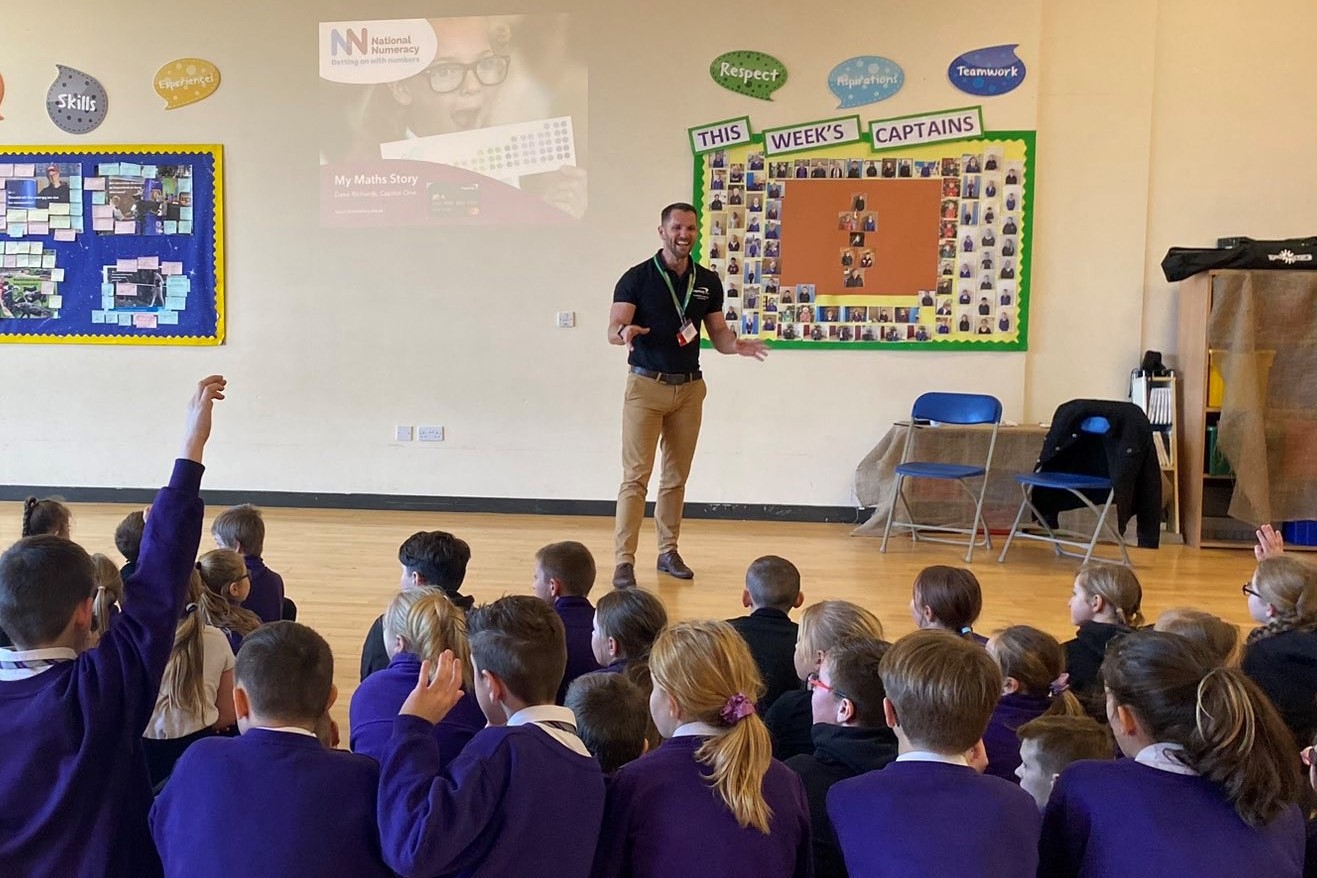 'Maths in the Real World' classroom session
Two or three volunteers assist with this teacher-led lesson for one Key Stage 2 class. A carousel activity will see 5 or 6 groups of children meet real and fictional characters and discuss their jobs and hobbies, exploring the maths used in each. This will be followed by an individual reflective activity where children think about how they use maths in everyday tasks or hobbies. There is the option to invite parents and carers in to join this activity too.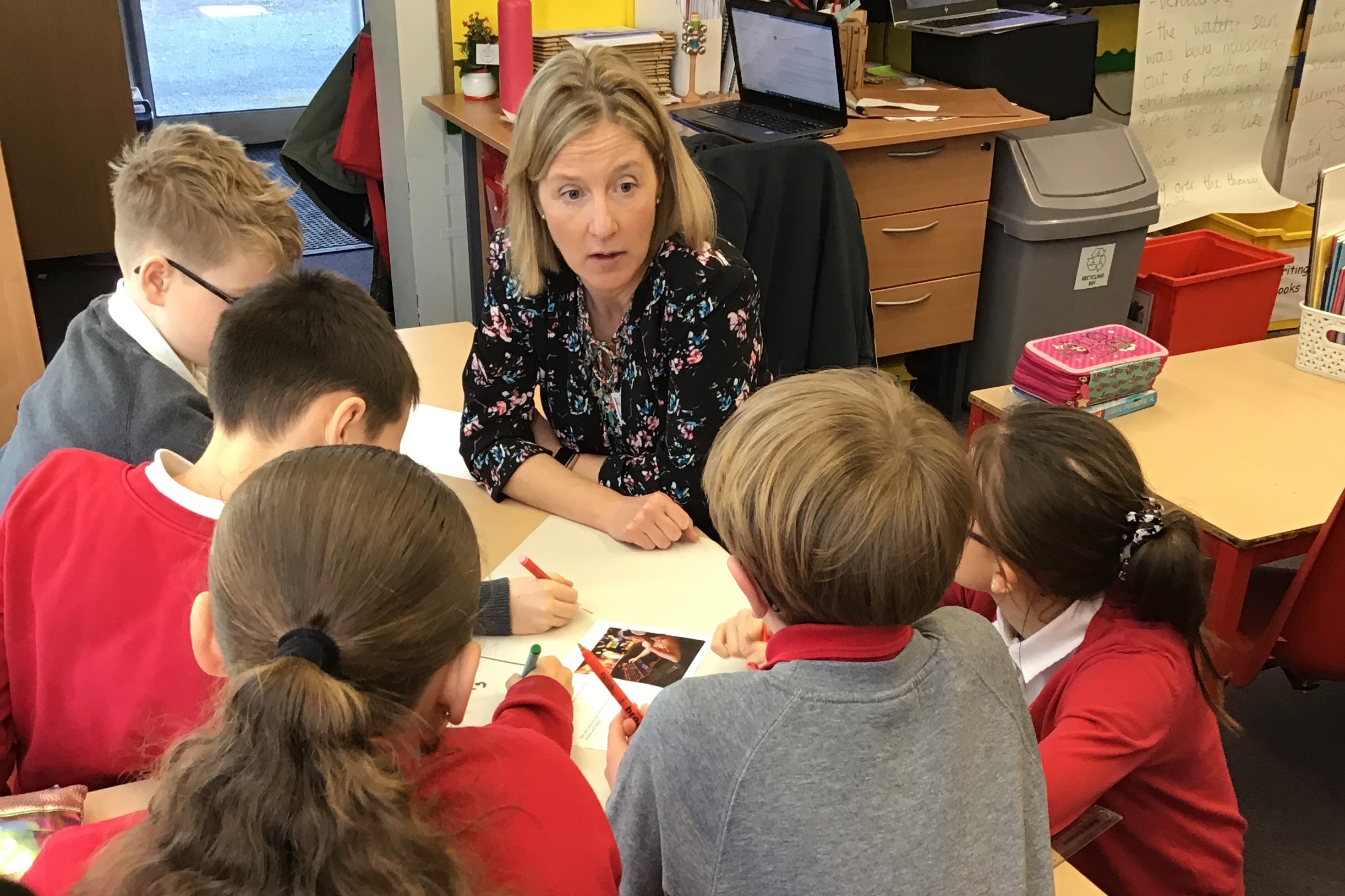 Access to our impactful volunteering programme is just one of the many benefits of a partnership with National Numeracy.
To find out more about Numeracy Volunteers, the sessions themselves and how your organisation can get involved, please contact

[email protected]
If your organisation is already taking part in our Numeracy Volunteering Programme and you'd like to volunteer, please get in touch with your CSR representative or contact

[email protected]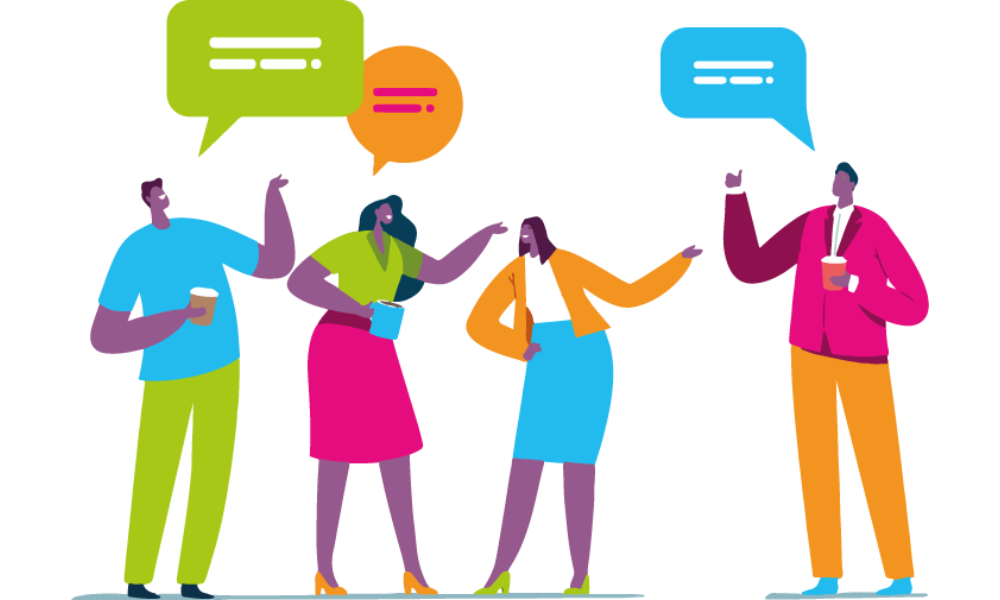 Community impact:
"There's a power in telling stories. Being a role model and talking about your own journey with numeracy can have such a positive impact."
– Capital One Volunteer
"The assembly was brilliant, it was great for the children to see another adult who doesn't work in a school talk about maths and how it can impact life."
– St Mary's Primary School
"The children I spoke to after had thought that maths was just what we did at school and now want to make lists of what they do at home. I sent them away to ask their parents about maths at home too. They said you had made maths more fun!"
– William Davis Primary School
Volunteer impact:
Our activities enable volunteers to showcase and develop their presentation, planning and communication skills and give them an enjoyable experience, creating a sense of achievement.
"I had the best time! Thank you so much for organising everything. The school were so welcoming, the assembly slides were so engaging, the lesson went so well! In fact, the children gasped and said 'wow!' multiple times during the video in the assembly, they loved it! Looking forward to helping on more volunteering days! It was the highlight of my week (if not month) for sure."
– Katherine Dobson, Finance Analyst at Capital One UK
Partner organisation impact:
"People are speaking really openly about their relationship with maths. I've sensed this shift in dialogue and narrative around the numeracy issue that goes from people wanting to get involved because they want to support young people, and they want to support the partnership, but also internally, within the organisation, people are wanting to support one another."
– Dave Richards, Head of Corporate Responsibility at Capital One UK