Welcome to
National
Numeracy Day
The next National Numeracy Day takes place on 19 May 2021. Check out last year's content below...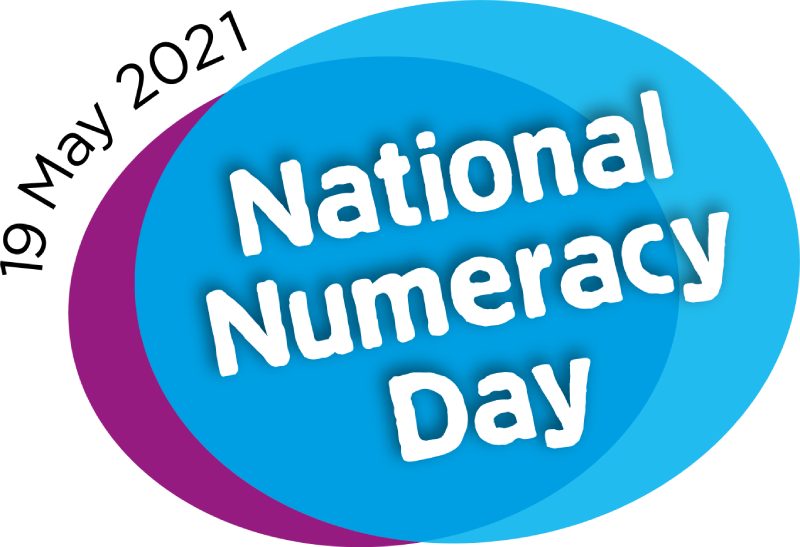 Become a National Numeracy Day Champion
Sign up and we'll send you all the materials you need to be a National Numeracy Day Champion. You'll also get a unique sharable link to the National Numeracy Challenge so you can spread the word, and get people learning. 
Festival highlights
Rachel Riley - How to improve your maths skills at home.
Ben Perkins - Developing confidence with numbers
Everyday maths - How do we use numbers in everyday life?
All today's event
Lauren Child Story Time - Charlie and Lola, One thing
Rob Eastaway- Top Tips For Helping Your Child With Maths
White Rose Maths: Things I Wish I Learnt at School - Ratio
National Numeracy Day 2020 - How Jason improved his maths
John Adams Talks Maths & Learning at Home
White Rose Maths: Things I Wish I Learnt at School - Multiplication
Watch Bobby on Facebook >
Unlock your maths factor! A Q&A with Carol Vorderman
Rachel Riley - How to improve your maths skills at home
Andrew Jeffrey and Oxford University Press - Using everyday maths to grow their numbers
The Economist Education Foundation and KPMG - Numbers in the News - Session for 11-13 yr olds is a H3 heading
Lauren Child Story Time - Ruby Redfort, Look Into My Eyes
Ben Perkins, National Numeracy - How to help children develop positive attitudes towards numbers
Gillian Keegan, Apprenticeships & Skills Minister - Apprentice To Minister: Numbers Are For Everyone
Doug Gurr, Head of Amazon UK - Why Numbers Are Important
National Numeracy Day 2020 - How Cara improved her maths
White Rose Maths: Things I Wish I Learnt At School - Percentages
National Numeracy Day 2020 - Maryam's story
Dr Thomas Hunt - How To Overcome Maths Anxiety
Ben Perkins, National Numeracy - Talk on developing confidence with numbers
National Numeracy Day 2020 - Oreleo's story
Rob Eastaway & Mike Ellicock - Why the exact answer doesn't always matter
Jude Edginton - Creative Careers And Numbers
White Rose Maths: Things I Wish I Learnt at School - Fractions
TP ICAP - TP ICAP's Numeracy Champions: Women in Finance
Bobby Duffy - What The UK Thinks About Numbers
Martin Lewis - On Maths and Money
National Numeracy Day 2020 - How Christine improved her maths
White Rose Maths: Things I wish I learnt at school - Same Difference
Bobby Seagull and Luisa Omielan - Talk Maths, Money and Empowerment
Monzo - Budget Building Basics
Paul Foss, National Numeracy - Numeracy is a Keystone of Financial Wellbeing
Andy Haldane, Chief Economist, Bank of England - Everyday Finance in a Challenging Time