Welcome to
National
Numeracy Day
National Numeracy Day takes place on 19 May 2021.
Sign up to become a Champion now...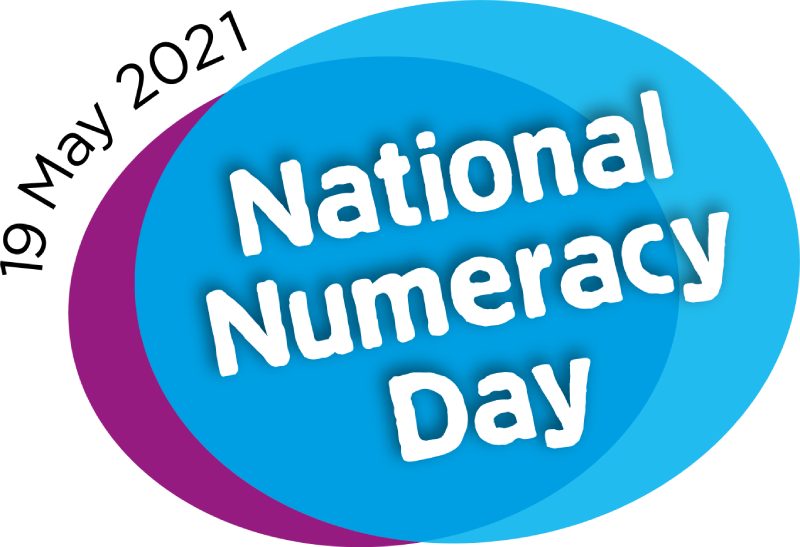 Become a National Numeracy Day Champion
Sign up to be a National Numeracy Day Champion and help your school, organisation or community get number confident! You will receive free, fun materials and resources to use and share and join over 1,300 others Champions helping the nation get on with numbers!
Supporters
KPMG and National Numeracy started National Numeracy Day together in 2018 and through this partnership it's grown bigger every year.  
Our amazing supporters are what make National Numeracy Day possible. 
Last year - despite the pandemic - thousands of you took steps to improve your confidence and competence with numbers with us. Here are a few highlights from National Numeracy Day 2020. 
Get ready for National Numeracy Day 2021
Festival 2020 highlights
Rachel Riley - How to improve your maths skills at home.
Ben Perkins - Developing confidence with numbers
Everyday maths - How do we use numbers in everyday life?
Lauren Child Story Time - Charlie and Lola, One thing
Bobby Seagull and Luisa Omielan - Talk Maths, Money and Empowerment
Susan Okereke - A Teacher's Thoughts on Maths