Welcome to National Numeracy Day
18 May 2022
Watch Harry Baker's intro to the day, then when you're ready to go we've got everything you need to feel good about numbers...
Get free activities for children
Our line-up for the Day
Let's start the day by breaking a world record, with our GUINNESS WORLD RECORDS® attempt at 9:30-10am.
Join the live stream and help us get to 1500 people watching the Times Tables Rockstars number roll at the same time!
Then keep an eye out as the Big Number Natter take centre stage across social media. There will be more baking from Peter Sawkins has he's joined by fellow baker Lottie Bedlow, Harry Baker and Tom Rocks focus on the role of number confidence in our lives, there's a word from Rachel Riley and Minister Burghart (Under Secretary of State for Education) will be talking to Bobby Seagull. 
Then at 6.30pm and 7.00pm two fantastic live events kick off on Instagram. 
#BigNumberNatter #NationalNumeracyDay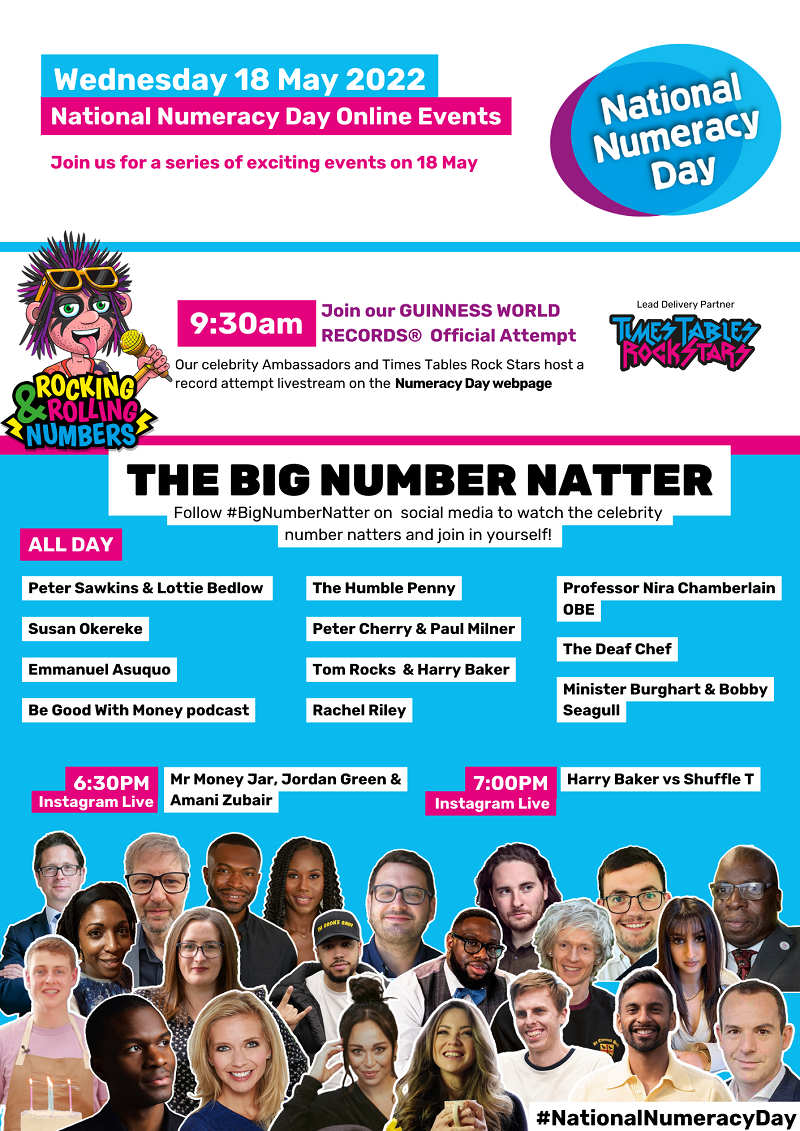 Join The Big Number Natter
Join the first ever nationwide conversation about numbers. Whether you love it or loathe it, everyone has something to say about maths!
For National Numeracy Day on 18 May 2022 we want everyone to have a natter about numbers, to make the subject a little less scary and as a first step towards improving numeracy.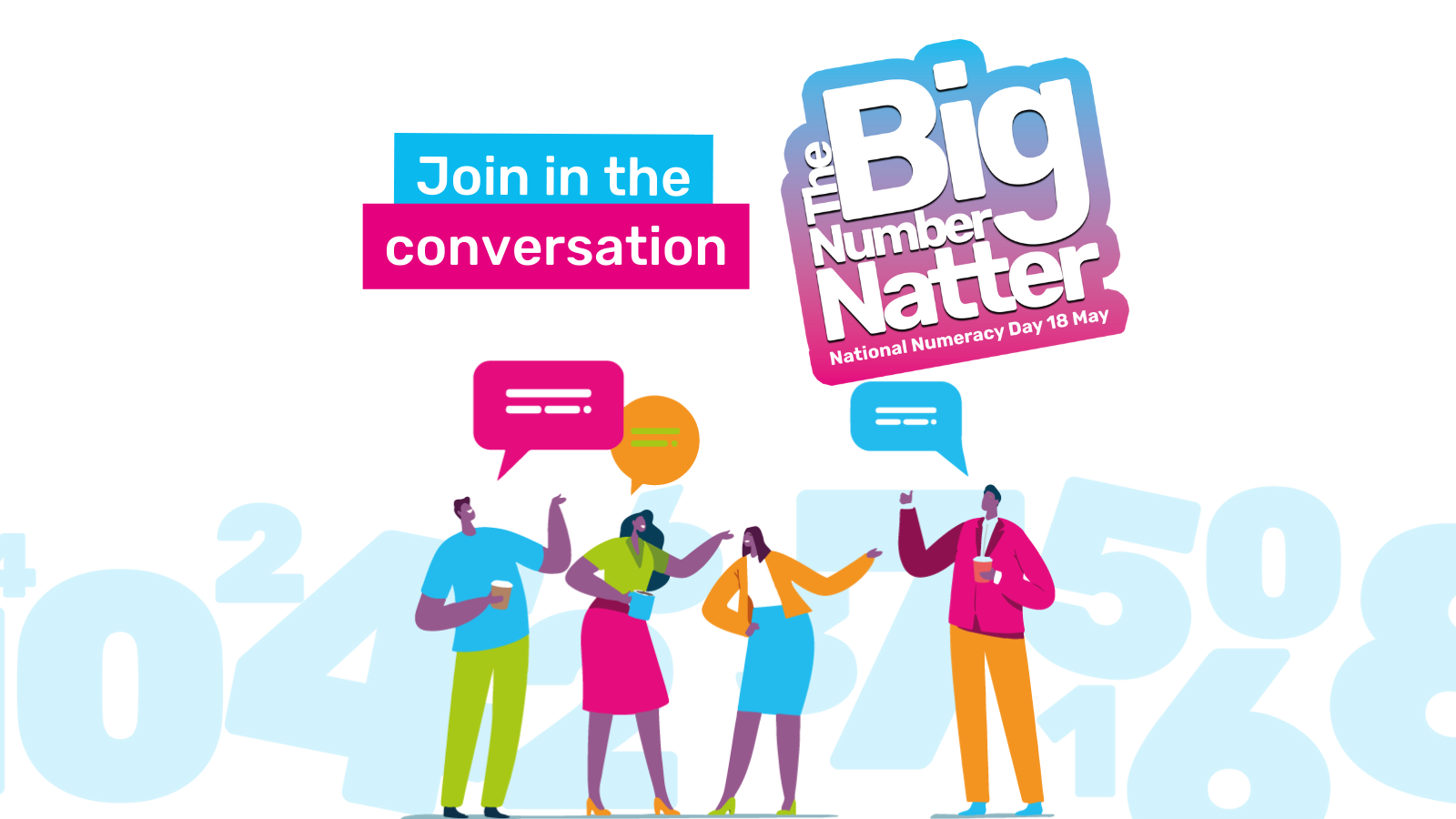 Number Heroes Competition
Create a picture of you doing your dream job or hobby and tell us how it uses numbers. Let your imagination run wild and win a fantastic prize for yourself and a prize bundle for your nursery, school or youth group. Find out more
Get started in 10 mins
For National Numeracy Day we're inviting everyone to build their confidence with numbers. The National Numeracy Challenge lets you learn at your own pace. Start with a 10min check of your skills.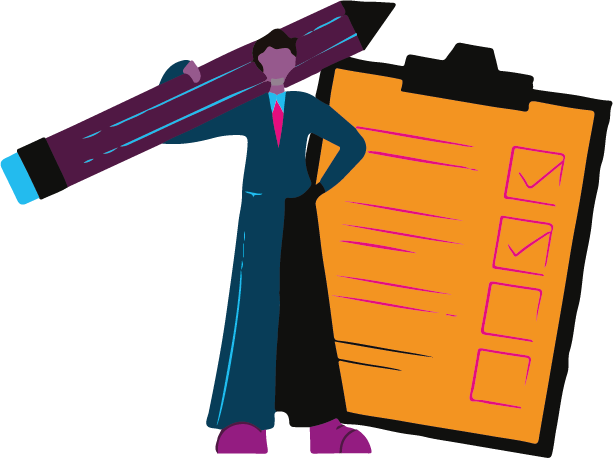 Become a National Numeracy Day Champion Organisation
Sign up to be a National Numeracy Day Champion and help your school, organisation or community get number confident! In the build up to
18 May 2022

you will receive free, fun materials and resources to use and share and join over 2,810 others Champions helping the nation get on with numbers.
KPMG and National Numeracy started National Numeracy Day together in 2018 and through this partnership it's grown bigger every year.  
Our amazing supporters are what make National Numeracy Day possible. 
Minister for Employment, Mims Davies MP said: "I'm thrilled to be supporting National Numeracy Day as the campaign celebrates its fifth year, empowering people to take steps to improve their skills and boost their confidence."
Get ready for National Numeracy Day 2022