Helping children with maths
Free maths activities to help your kids at home.
Every family can help their children with maths, you don't need to be an expert and we can help!
Developing number confidence and a positive attitude to maths have a crucial impact on a child's schooling and their ability to use numbers in everyday life as they grow. 
Watch National Numeracy's Ben talk about how we can help children develop positive attitudes towards maths.
Top tips for parents
Be positive about maths. Try not to say things like "I can't do maths" or "I hated maths at school" – your child may start to think like that themselves
Point out the maths in everyday life. Include your child in activities involving numbers and measuring, such as shopping, cooking and travelling
Praise your child for effort rather than for being "clever". This shows them that by working hard they can always improve
Free activities
For summer 2021 National Numeracy have made all of our 230+ Family Maths Toolkit resources freely available. 
To help us understand who is using them and how many children we're helping all you have to do is fill in a quick web-form, then you can access them all at your leisure.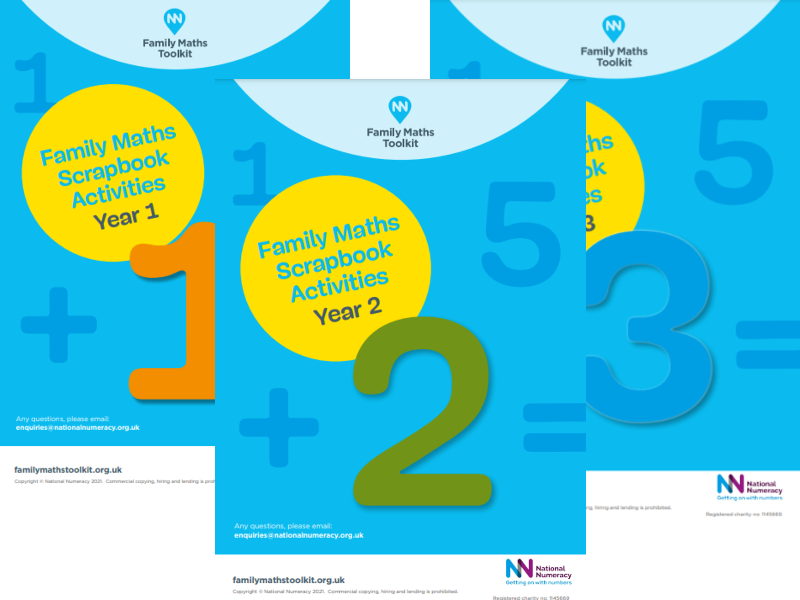 Star Dash Studios is a free game for mobile and tablet, developed with education experts and award-winning game developers. The game helps show everyday maths in vocational settings, with the player as a runner on a movie set, experiencing their first job in the film business.
Try the National Numeracy Challenge
However you feel about maths, you're not alone. The National Numeracy Challenge is a free and easy-to-use website you can use to improve your confidence with numbers.   
It's ideal for brushing up, checking your level, or for catching up on learning you missed, and it's all about the maths you need in daily life and at work – no algebra or trigonometry.