Training and workshops
National Numeracy offers a unique suite of training courses and workshops for organisations, workplaces and schools, improving numeracy by using our confidence-focused approach. Together we can help adults and children overcome low number confidence and fulfil their potential.
Aimed at supporting adults with low confidence in their numbers skills, these sessions do not teach maths skills but instead aim to build confidence, change mindsets and introduce resources to support skills learning.
Negative thoughts, feelings and anxieties around maths often hold people back from even engaging with numeracy upskilling. This means that our confidence-based approach can provide the essential step needed to get adults started with improving their maths.
For more information about any of the training and workshops below, or if you would like to book sessions for your organisation, please get in touch. You can contact us at [email protected]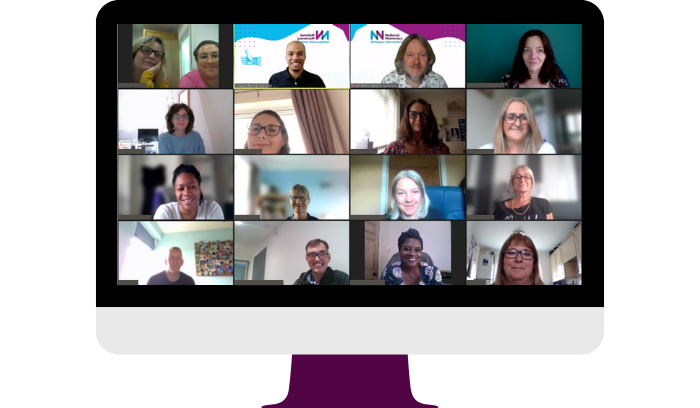 Becoming a Numeracy Champion: CPD Accredited Training
The Becoming a Numeracy Champion programme is designed to help organisations support their staff, students, customers or service-users with numeracy, using an attitudes-based approach.
Numeracy Champions do not teach maths. Anyone interested in supporting others to feel more confident with numbers can be a Numeracy Champion! 

If you are a workplace, organisation or community in London, take a look at our Every Londoner Counts programme.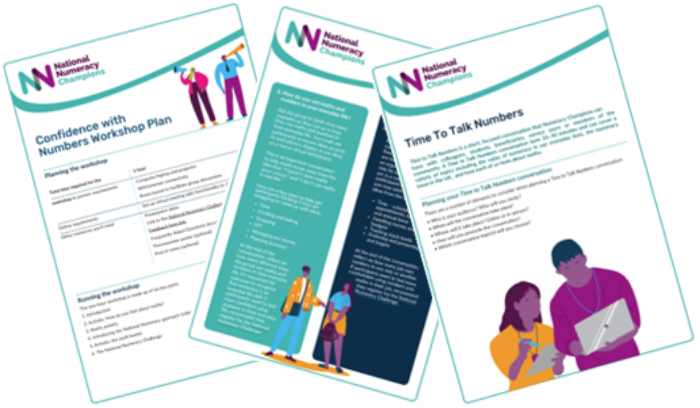 We can also deliver the training in person – please email us at 

[email protected]

 for more information.
Every Londoner Counts
National Numeracy and The Lord Mayor's Appeal are running an initiative called Every Londoner Counts to improve employability and financial inclusion in the city.
We are training a network of 'numeracy champions'. If you are a workplace, organisation or community in London, get in touch, this is for you! It is CPD-accredited and fully-funded, so there is no cost to you.
Numeracy champions do not teach maths,  they act as mentors to support others. 
They help adults to develop positive attitudes towards numeracy, overcome their barriers and start their learning journey.
They offer support and encouragement to others.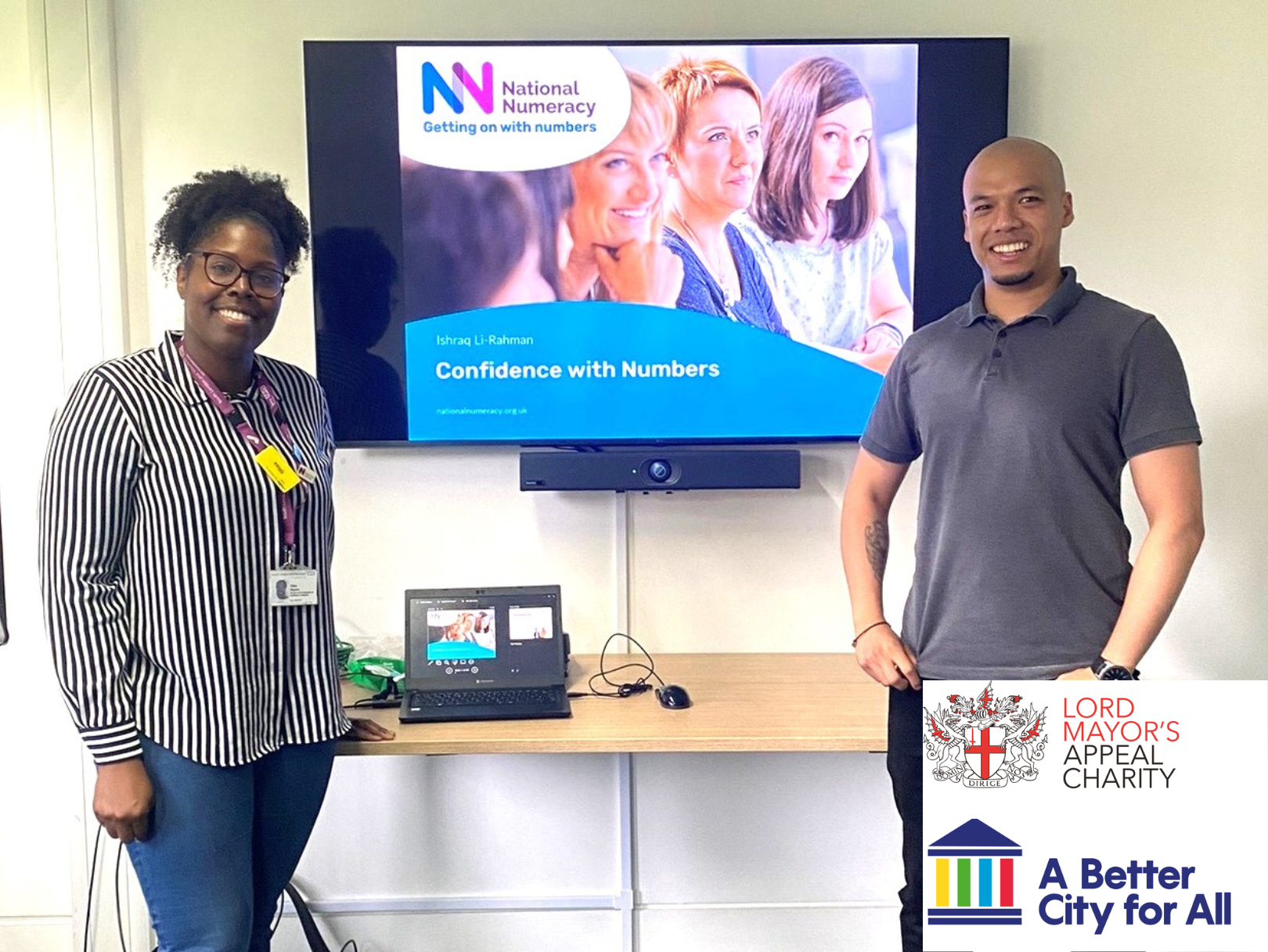 Workshops
National Numeracy also offer workshops directly to learners for organisations to offer their staff or service users, and for school to provide to staff and parents. These are not maths lessons, nor do they teach any maths. They are all about overcoming the attitudinal barriers adults face on their journeys to building confidence with numbers.
Confidence with Numbers
What is it about? Exploring mindsets around maths, understanding maths anxiety and sharing practical strategies to improve skills and confidence with numbers.
Who is it for? Adults with low confidence or skills with numbers, looking to improve their confidence or skills with numeracy or prepare for a Functional Skills qualification.
How long is it? 1 x 1-hour online session, delivered online or in person.
Who can book? Organisations, schools or charities (minimum 15 participants).
Help your child love maths!
What is it about? Building positive attitudes towards numeracy and how to ensure that your children develop these too. The session will cover the importance of maths in the real world, being positive about maths, and how to boost your own number skills as an adult.
Who is it for? Parents and carers of primary-aged children.
How long is it? 1 x 1-hour online session, delivered online or in person.
Who can book? Schools, community organisations, or charities (minimum 15 participants)