Join us for National Numeracy Day 
Join our community of schools and organisations in time for the big day on 17th May 2023 to celebrate the numbers we use in our everyday lives!
Whether you're promoting numeracy in a school, at home, workplace or other organisation, when you sign up you will receive a toolkit with all the free materials you need to get involved and help the nation get on with numbers.
This includes the chance to enter the Number Heroes Competition where there are prizes worth more than £6000 for schools, communities and youth groups to win. Find out more about the Competition 
For organisations, the Big Number Natter is back! Sign up now to get early access to resources to help your teams and your community open up about their relationship with numbers. Find out more about the Big Number Natter  
Sign up and join in with National Numeracy Day: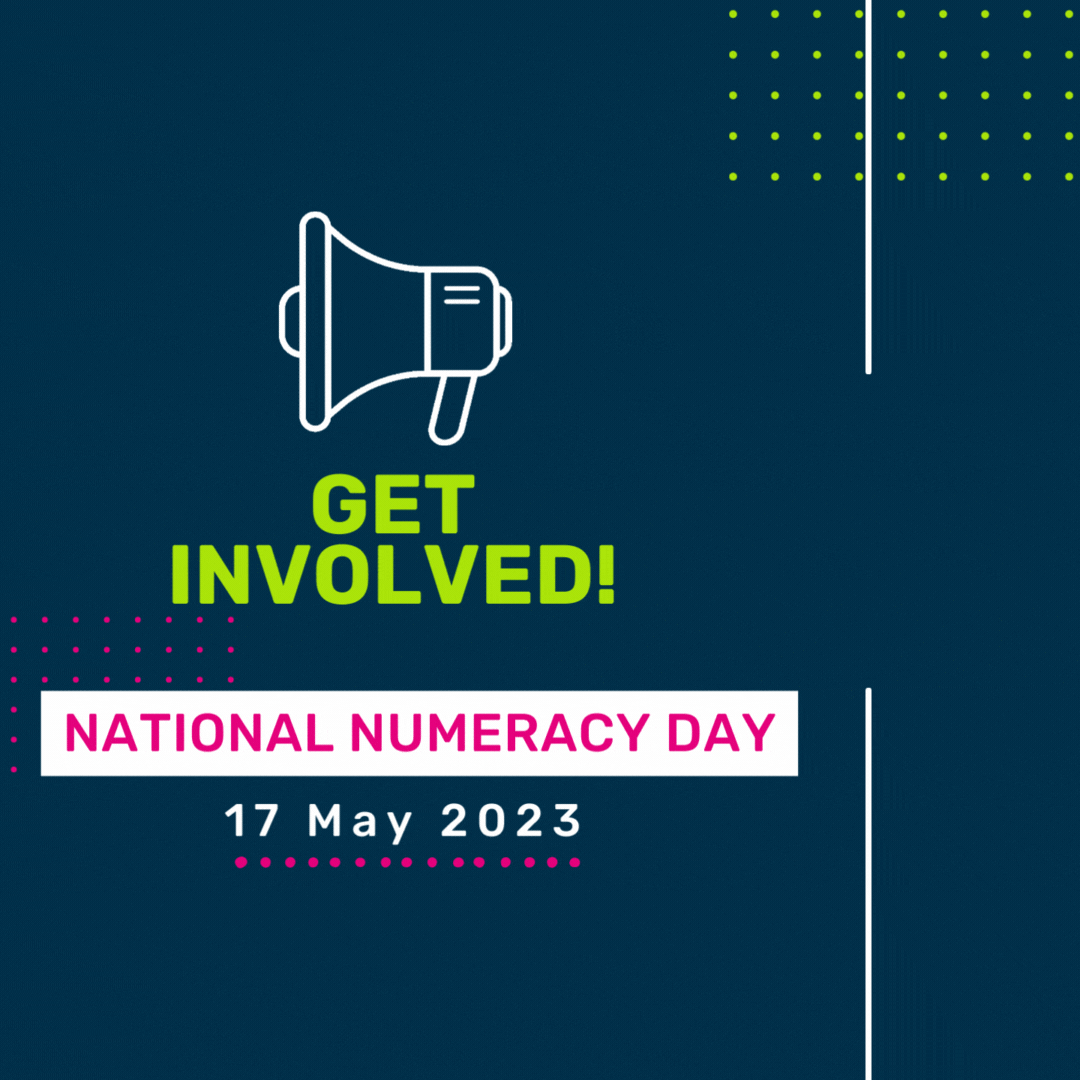 NOTE: Some email services seem to block our emails from coming to your inbox, even to your junk folder. If you think this has happened please email [email protected] with your name, location, the name of your organisation and your post code (where applicable) and we will sign you up manually. Please use the subject line 'National Numeracy Day Sign-up'.
By signing up to National Numeracy Day, you agree that we may process your information in accordance with our privacy policy. You can unsubscribe anytime using the link at the bottom of any email, or by contacting us. We use Mailchimp as our marketing platform. By clicking below to subscribe, you acknowledge that your information will be transferred to Mailchimp for processing. Learn more about Mailchimp's privacy practices here.