In November 2020 we encouraged everyone to boost their number confidence.
Gaining number confidence is the first step to gaining the number skills that help in everyday life, for getting into work, managing money, or helping children with homework.
Many people have low number confidence and experience stress, anxiety or fear when working with numbers. It's understandable, but it can be overcome.
Watch the videos and download the free resources below, and try the National Numeracy Challenge to give your number confidence a boost!
"At TP ICAP, we're numbers people and we know that numeracy is crucial for the success of our industry. But our research has shown that confidence with numbers is holding some people back, especially young women, from considering a career in financial services. According to our research, 78% of young British women would not consider a career in our industry, and nearly half said that a lack of confidence with numbers was a reason for this.
As an industry, we need to help change that if we are to improve gender diversity. We want to help break down the barriers some people face when it comes to number confidence to ensure people from all backgrounds feel empowered to pursue employment opportunities in our sector. This is why we are supporting Number Confidence Week, to encourage everyone in the UK to build their numeracy skills."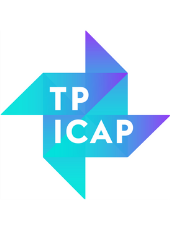 TP ICAP and National Numeracy's joint activities seek to empower young women to boost their number confidence. Our report investigates why low number confidence affects women's career prospects; our social video series tells real stories to inspire; and our webinar hears from women in financial services and journalism on how they improved their own number confidence.
Santander
"Santander is proud to be a Lead Partner of Number Confidence Week. Our support of this campaign is part of our wider strategic partnership with National Numeracy and our shared aim to empower people in the UK to improve their number confidence."

Santander and National Numeracy have teamed up to create a package of video guides and resources to help families boost their number confidence and feel better about maths.
Videos:
For families:
Downloadable activities for adults: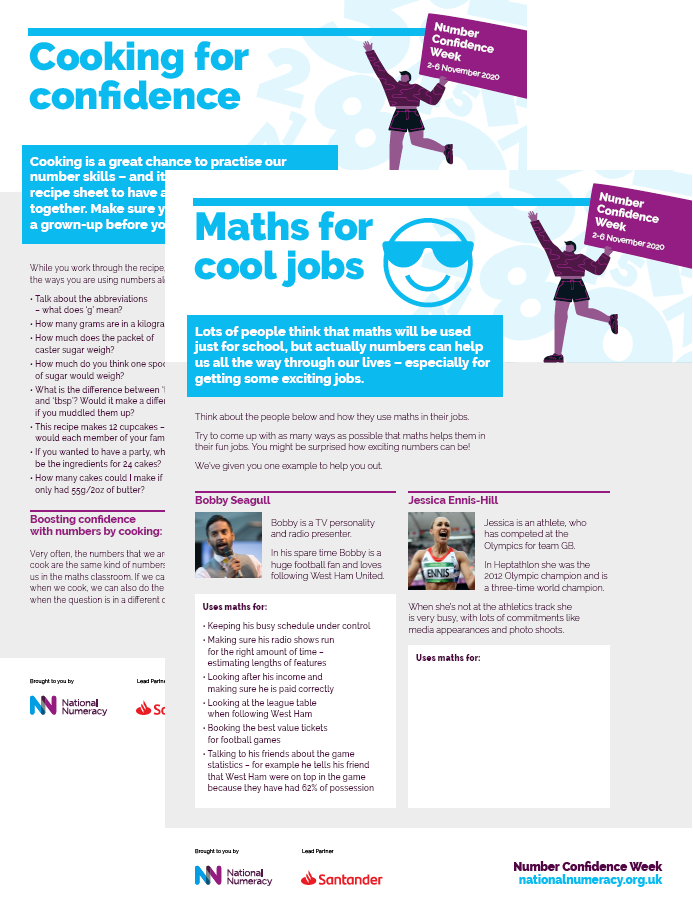 "Through Experian's global Covid-19 financial health support programme we are determined to help empower the most heavily impacted and vulnerable consumers in society. We are therefore delighted to be supporting Number Confidence Week because helping people improve their number skills and confidence can have a very real impact on everyday money management."
As part of our activity for Number Confidence Week, Experian and National Numeracy launched a Managing Money video guide. 
KPMG LLP is proud to support Number Confidence Week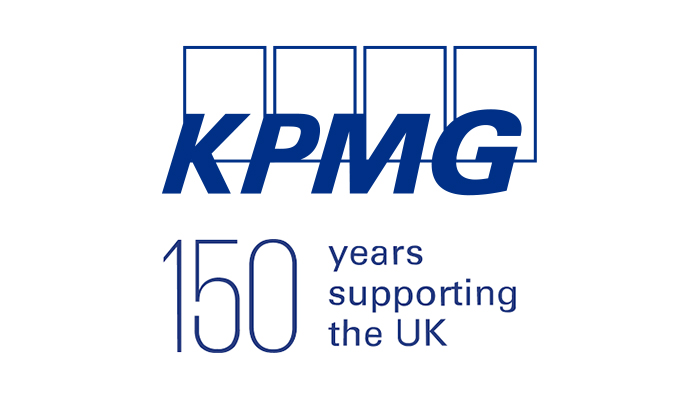 Watch KPMG and The Economist Education Foundation's Numbers in the News video workshop.
As a leading provider of professional services, including audit, tax and advisory specialisms, KPMG recognises that confidence with numbers is key to improving numeracy skills, which are vital for social mobility, as well as the success of our future economy and productivity.
Number confidence resources by National Numeracy
Try the National Numeracy Challenge
However you feel about maths, you're not alone. The National Numeracy Challenge is a free and easy-to-use website you can use to improve your confidence with numbers.   
It's ideal for brushing up, checking your level, or for catching up on learning you missed, and it's all about the maths you need in daily life and at work – no algebra or trigonometry.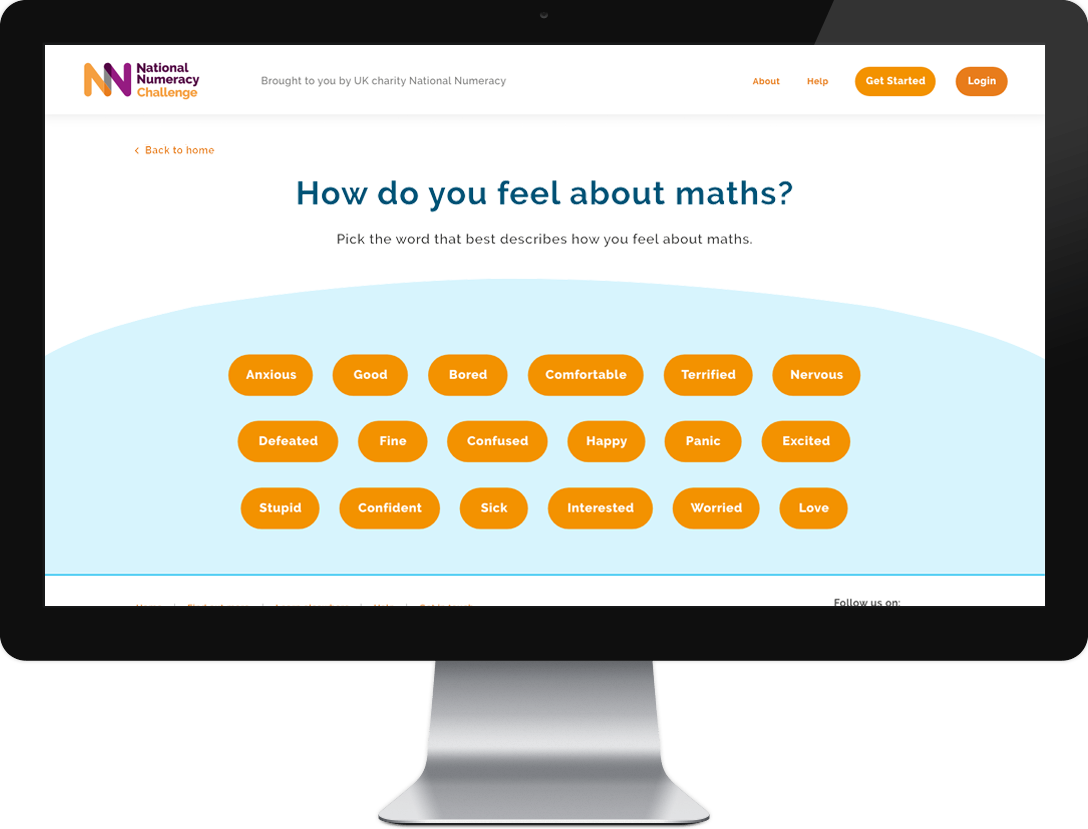 Be sure to tag us in any social media activity, and use #NumberConfidenceWeek, so we can see and share what you're up to!
You can find us on:
If you have any questions please get in touch at [email protected].