Numeracy for health and social care
At National Numeracy we know how important it is to help staff upskill. Working in partnership with Health Education England (HEE) we are committed to supporting all healthcare staff across the NHS to gain the confidence and skills they need with numbers.
As part of this important initiative, we are developing a numeracy network for health and social care. Sign up to our newsletter to receive regular updates and information on how to get involved.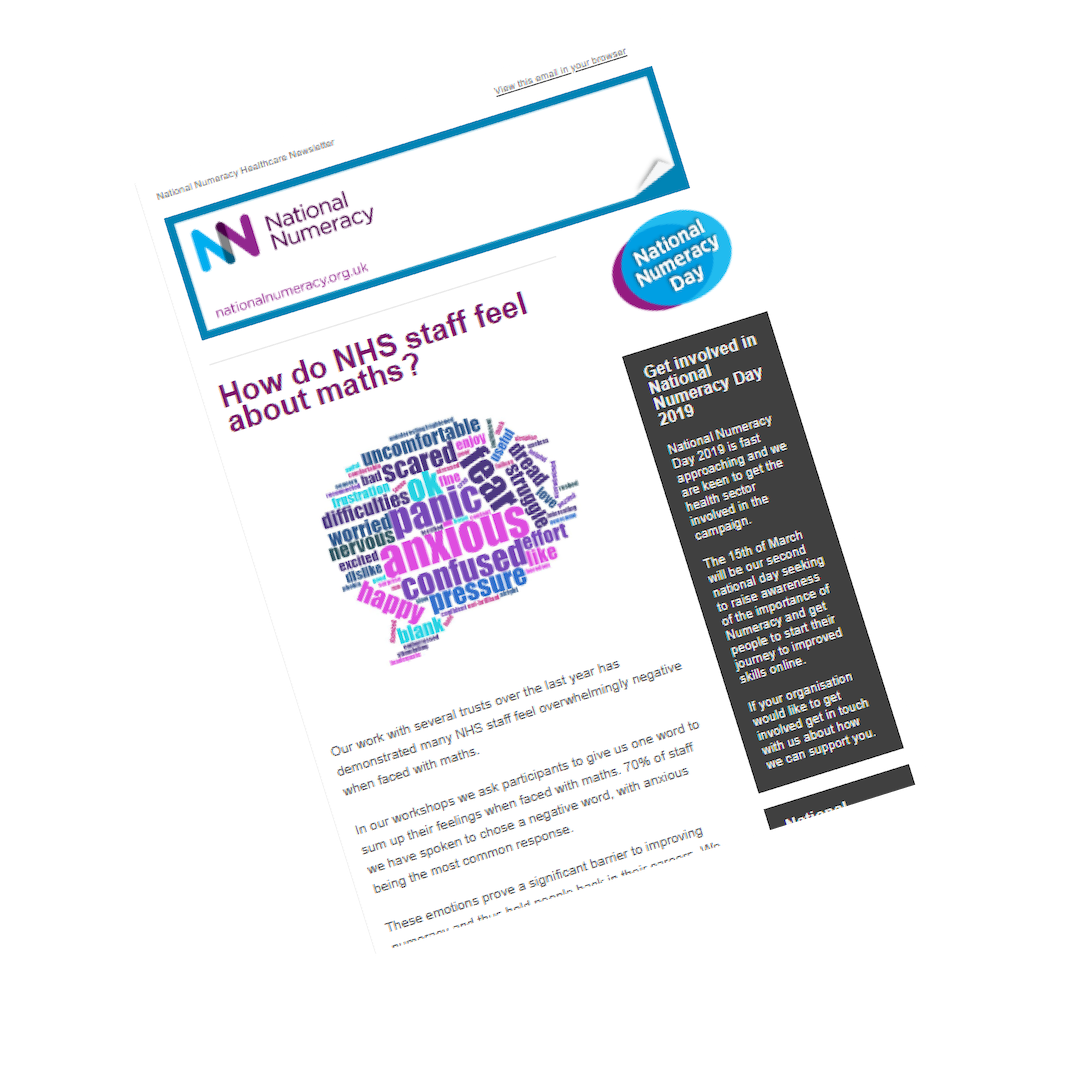 Supporting numeracy across health and social care
National Numeracy have been working across health and social care since 2014 to support the healthcare workforce who would like to brush up on their numeracy skills. Our unique attitudinal approach focuses on busting myths and tackling negative mindsets around numeracy in the UK. By acknowledging, understanding and addressing staffs concerns and fears we aim to take people from "I can't do maths" to "I'll give it a go".
Our online learning platform allows staff to check their current numeracy level, access tailored learning resources to brush up on their skills and work towards the Essentials of Numeracy. This not only improves their confidence at work, but provides a stepping stone for those who wish to progress onto Functional Skills qualifications.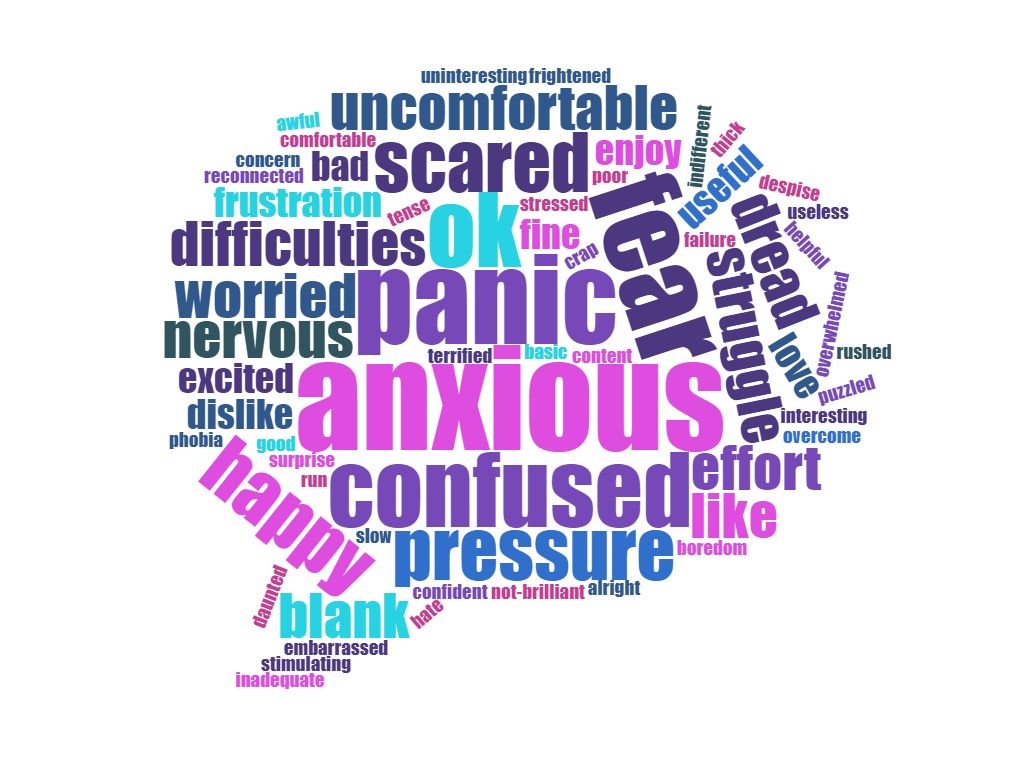 Championing numeracy at work
Our unique programme is designed to support managers, learning and development staff, and HR personnel to gain the confidence and skills needed to champion numeracy across the workplace. After attending an initial training session, participants would be expected to develop an action plan to introduce numeracy in to the workplace using support and resources from National Numeracy. This training programme is supported by Health Education England.
Explore our training and workshops
Numeracy campaigns 
National Numeracy works with employers to create bespoke numeracy campaigns. The aim of these is to engage as many staff as possible with improving their confidence and skills in numeracy. With years of experience and research across the sector, we have developed a communications toolkit to help you get the most out of your campaign. Using our online learning resource, attitudinal surveys and focus groups, we are able to report back data on both the levels of numeracy and attitudes amongst staff.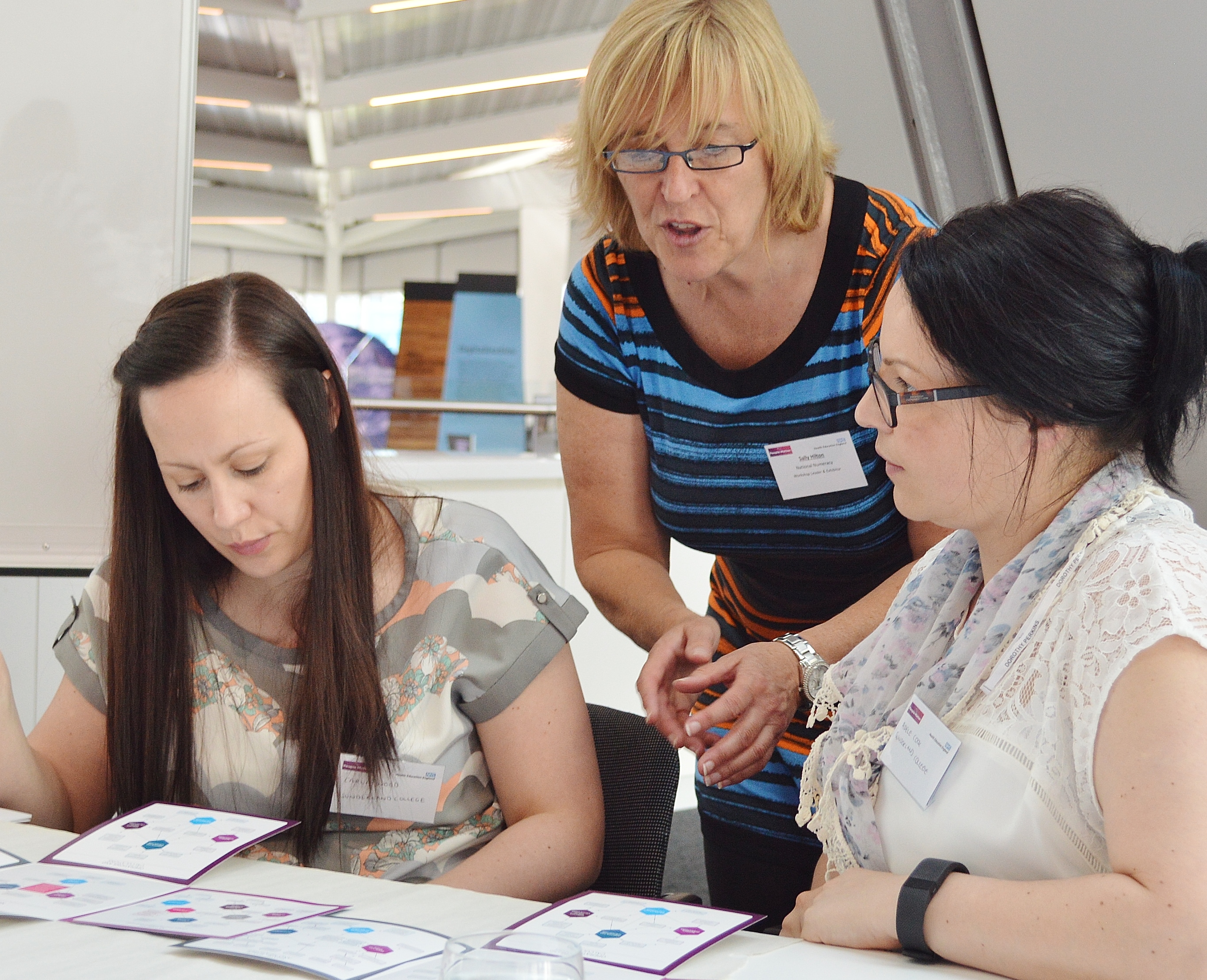 Embedding a numeracy module into learning and development programmes
We work with employers to help them embed numeracy modules into existing development programmes so that numeracy becomes part of everyday personal development. This is done though the introduction of a one-hour attitudinal session exploring staff's thoughts and feelings around maths, as demonstrated in the flow chart below.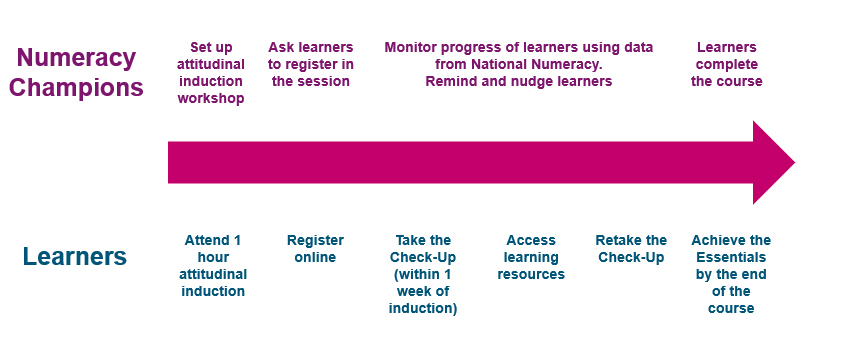 What do trusts say?
Hear from an NHS trust who has worked with National Numeracy.
Sign up to our Numeracy for Health and Social Care Newsletter
If you want to keep up to date on best practice in improving numeracy within your organisation sign up to our sector specific monthly newsletter. As well as sharing case studies from our work in health and social care, we provide relevant research summaries, advice on supporting staff in overcoming maths anxiety, informational videos and tips on how to engage your trust.