Join Every Londoner Counts
National Numeracy in partnership with The Lord Mayor's Appeal, have launched an initiative called Every Londoner Counts. It aims to improve employability and financial inclusion by supporting thousands of Londoners – including building a network of newly-trained 'numeracy champions'. 
If you are a workplace, organisation or community in London, get in touch, this is for you! It is CPD-accredited and fully-funded, so there is no cost to you. 

Numeracy Champions are trained to support your people to build confidence with numbers – benefitting both your organisation and the individual.
Numeracy Champions do not teach maths,  they act as mentors to support others. 
They help adults to develop positive attitudes towards numeracy, overcome their barriers and start their learning journey.
They offer support and encouragement to others.
To sign up, please click on one of the dates listed below or email: [email protected]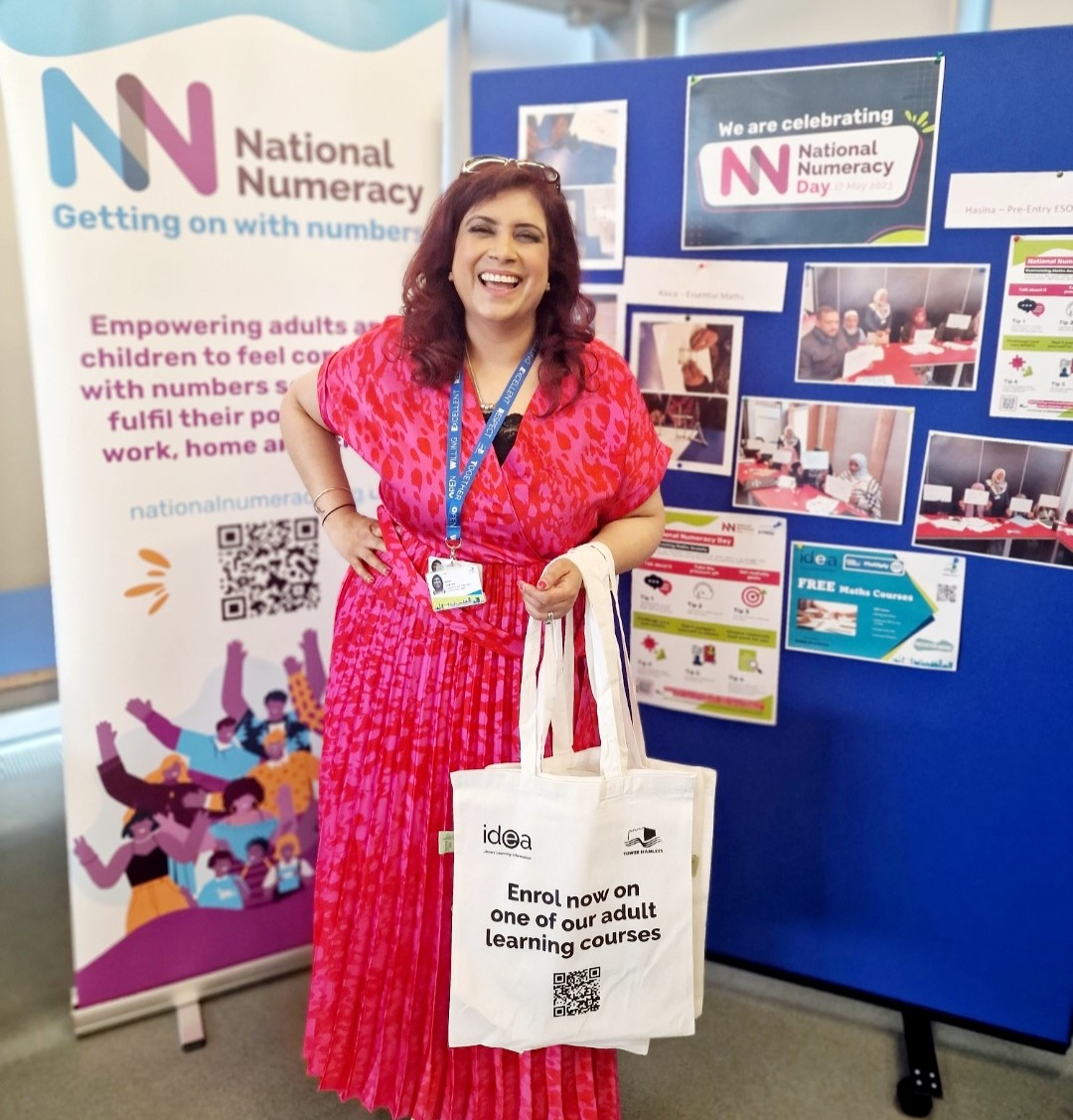 Your numeracy champions will:
Explore their own relationship with maths and how it impacts on their life.
Support positive conversations about numbers by talking with others who may feel anxious.
Learn more about supporting people with their number confidence, without having to teach maths.
Join a network of Numeracy Champions across the UK and play a part in changing the culture and attitude around maths. 
To sign up, please click on one of the dates listed below or email: [email protected]
What is a Numeracy Champion?
A Numeracy Champion is someone who can support those with low confidence and anxiety around numeracy at work. Numeracy Champions are not expected to teach maths, rather they act as mentors to support positive attitudes and encourage people to improve their skills. You don't have to be a maths specialist – just a supportive person to talk to about maths!
Who is it for?
London-based Learning and Development Teams, HR officers, departmental managers, employability or work coaches, or anyone supporting the personal development of their staff and/or beneficiaries.
Why do we need the programme?
Many people feel anxious about maths and hold negative thoughts, beliefs, and feelings around the subject. This often holds them back from engaging with learning. We know having good numeracy skills is key to getting on in both work and life. It can help people to:
Careers – progress in their careers, or get a new job
Money – feel more confident in managing their money
Objectives of the programme
Understand the extent of the numeracy issue and its effect in the workplace
Consider myths, mindsets and attitudes towards maths and their effect on supporting learners
Understand the barriers that learners may face and how to use our attitudinal approach to support learners
Introduce our online numeracy resource and how to use it in the workplace
Explore the actions that a Numeracy Champion can take to promote numeracy in the workplace
Learn about 'what works' in bringing numeracy to the workplace
Create an action plan to take back to your organisation to drive change