Becoming numerate in Hackney
Funded by UBS, this project aimed to embed numerate behaviour in Hackney primary schools in order to improve attitudes to, and confidence with, numeracy. Working with a group of primary schools in 2015-16, we focused on three strands of development:
Numeracy across the curriculum
Creating a number rich environment
Parental engagement
The work with schools was directed by a National Numeracy consultant and included individual school visits, school cluster meetings and workshops which focused on specific strands.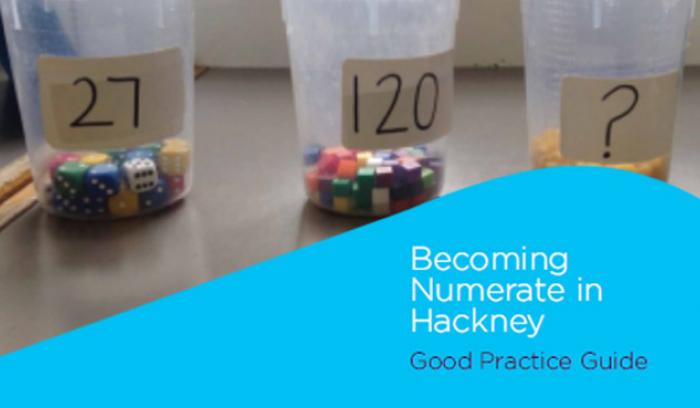 What did the project achieve?
A positive shift in the types of maths activities that teachers and parents do which support children in developing numerate behaviour.
A positive shift towards a growth mindset in pupils and teachers, and a belief that anyone can improve with effort
More creative and widespread opportunities offered by the schools for pupils and their parents to engage in mathematical activities
Children who have been taking part… are disentangling their negative experiences of maths and discovering the fun, everyday maths. This has been inspiring and the pupils showed much more enjoyment with maths. Pupil engagement noticeably improved. They are hunting for maths in their environment and can see the maths relating to their world and experiences.
(From a teacher taking part in the project)
The Good Practice Guide from the project gives details of some of the project's key initiatives, tips on how to implement them in school and examples of good practice from the schools involved.