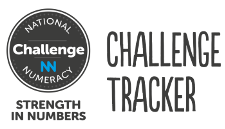 Find out the everyday maths levels of your team, colleagues or students. Support them to improve their everyday maths as they work towards the Essentials of Numeracy. Follow their progress as individuals or a group.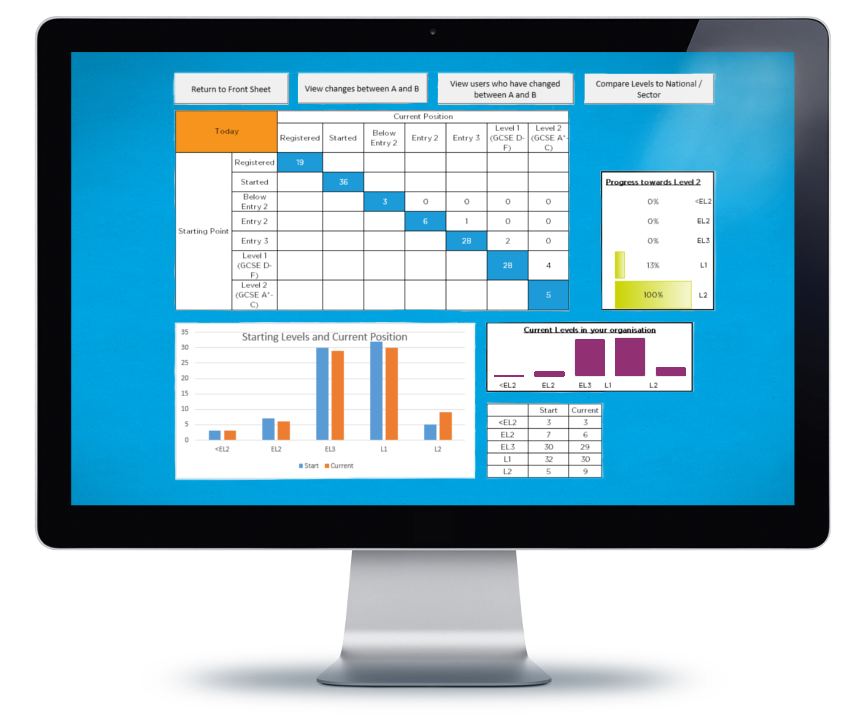 About the Challenge Tracker
The Challenge Tracker provides you with reports on your learners' progress through their Challenge journey. We provide in depth data showing levels of numeracy at the organisation, where the strengths and weaknesses lie and the attitudes towards maths among your learners.
This unique insight is being used by employers, NHS Trusts, unions, colleges and schools. All data is shared confidentially, securely and only with the named contact for your organisation.
This tool comes with our suite of attitudinal resources integrated into the learning resources area of the Challenge. Comprised of six modules they include interactive exercises and videos presented by mathematician and TV personality, Rachel Riley.
The modules are:
Module 1: What Do We Mean by Numeracy?
Module 2: Value, Belief & Effort
Module 3: Value
Module 4: Belief
Module 5: Effort
Module 6: Putting It All Together
These modules help implement our winning formula that will support your efforts to overcome barriers to learning: value, belief and effort.
If someone appreciates the value of numeracy, believes that they can improve, and accepts that effort is needed to get started and to persevere, they can improve. It drives motivation, self-confidence and appetite to learning which are the keys to improving numeracy.
Take a closer look…
You will receive bespoke data reporting for your organisation, based on the level of information you need.
Take a look at our sample dashboard graphs (click to expand)
Get in touch
Speak to our team to get a quote or find out more 
Find the terms and conditions here.