Welcome!
On this page, our partner local authorities can find information and assets to help promote your work with National Numeracy. 
Please contact the Comms Team if you have any queries: [email protected]
Your Seasonal Toolkit
We've put together a toolkit of messaging, example text and tools to help you engage with your audiences at this festive time of year.
Download the Christmas/New Year seasonal comms toolkit
Festive Prize Draw newsletter header
For use with our Festive Prize Draw promotion, running until (and including) 16 December 2022. 

You can add your logo to the Festive Promo newsletter header.

Download header graphic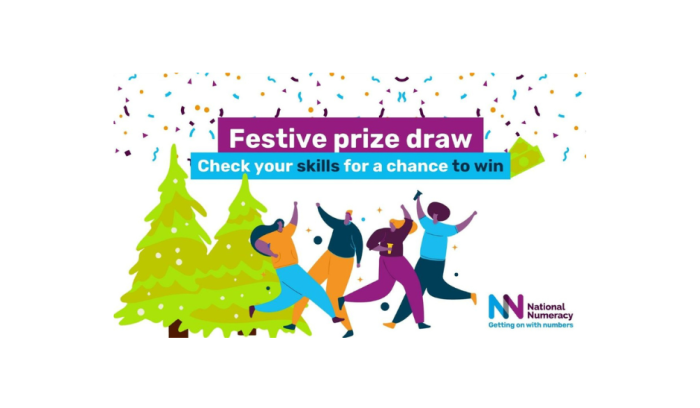 The National Numeracy logo
Our logo can only be used by our partners and only when communicating directly about our work together.

The logo must only be placed on a white background, its colours and dimensions must not be altered. There should be clear white space around the logo.  No text, partner logos, or other page marks should be in this space. Don't place the logo on a busy background that will affect legibility. Please don't use any other colour or effect, other descriptors or taglines, rotate or distort, recreate, redraw or 'box up' the logo within a holding device.

Please download and read the full logo guidance below before using our logo.

Download full logo guidance
Download the logo RGB (eps)

Download the logo CMYK (eps)

Download the logo CMYK (png)