News
The countdown is on: National Numeracy Day takes place 13 May 2020
27 Feb 2020
National Numeracy Day is back for its third year. Join us on 13 May 2020 to raise awareness of the importance of numeracy in our daily lives and to get started in improving people's confidence with numbers.
National Numeracy Day has grown into a genuinely impactful movement, inspiring over 50,000 people to take steps to improve their everyday maths. For 2020, we want to empower thousands more to develop their confidence and skills. The campaign is a celebration of numbers and how we use them in everyday life.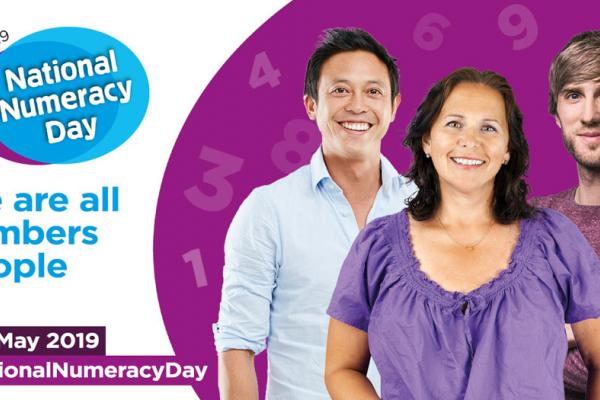 Be a National Numeracy Day Champion
Do you want to get involved? You can sign up and get access to our campaign materials, a personal shareable link and email updates as the campaign develops. 
You can also join the conversation #NationalNumeracyDay and #EveryDayMaths through our social channels on Twitter, Facebook and Instagram.