News
Free Family Maths Activity for Halloween
24 Oct 2019
To celebrate Halloween, we are making this fun, spooky Family Maths Scrapbook activity free to download.
Aimed at children aged 6-7 years old, this activity uses addition and multiplication to solve problems, working systematically to find all the possibilities.
Can you help the witch to turn her teacher into a frog? What other number spells might you try?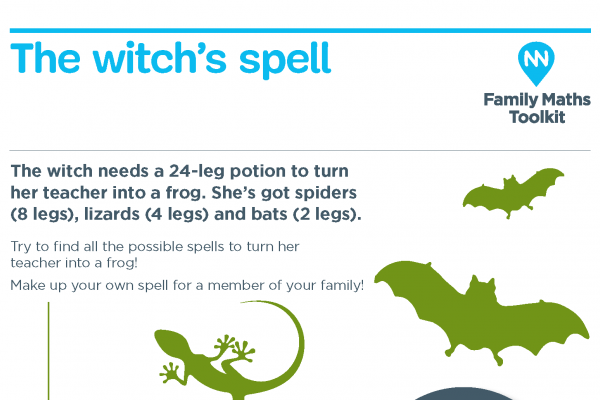 Family Maths Toolkit
Our Family Maths Toolkit is of full of tips, advice and ideas designed to help parents, families and children aged 13 and under enjoy everyday maths activities together. The site also offers resources to help teachers support family engagement with children's maths learning.