Find out everything you need to know
The National Numeracy Challenge website has been updated with a series of new features specially designed to help maths anxious adults. 
The free service, provided by National Numeracy, enables people to build their confidence with numbers. The new site features a much shorter skills check, along with some other changes to provide even more support for learners.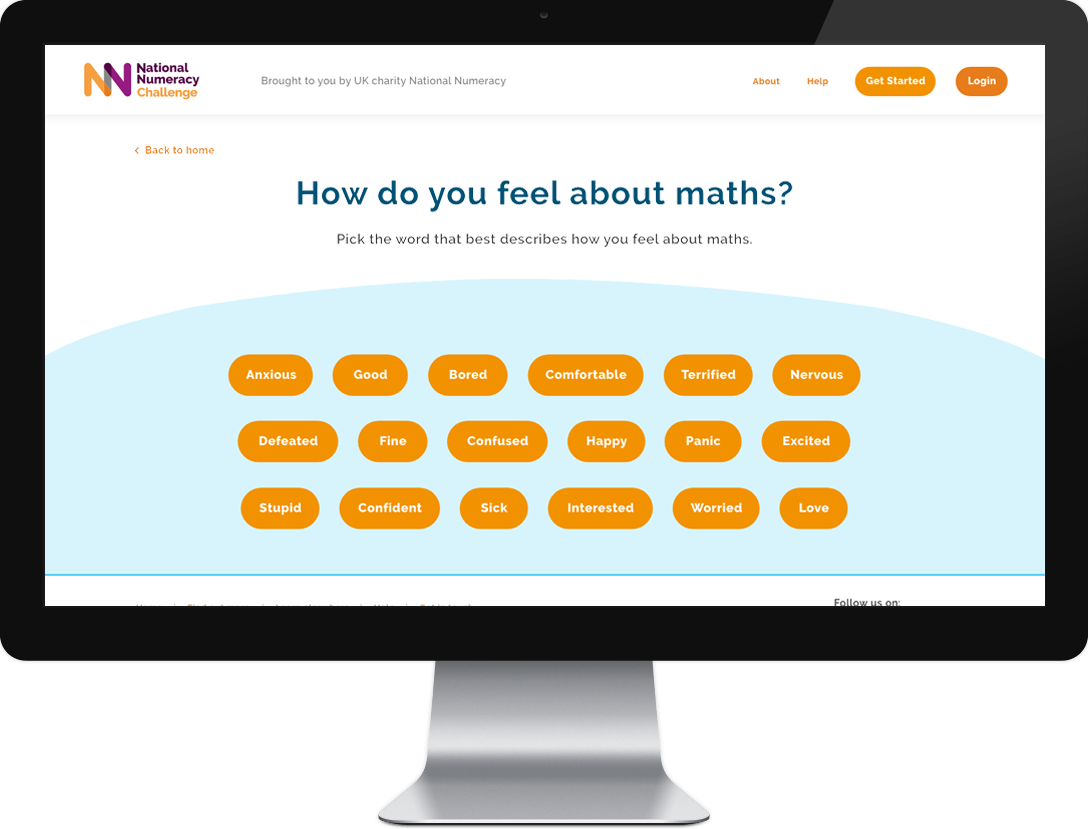 Here's what's new:
Videos showing common feelings held about maths, as told by everyday people, to build understanding that however you feel about maths you're not alone.
A quick check to provide a rough skills score and a way to practise in only 10-15 mins. The longer, more detailed check-up and overview of strengths and weaknesses is still there too. 
New look and feel to make the website clearer and simpler to use. 
More choice on what to do. Users can learn, practise or check their skills as well as visit individually tailored resources.