Your Stories
National Numeracy brought a big numeracy campaign to Blackpool Teaching Hospitals in partnership with Unison
8 Aug 2017
National Numeracy brought a big numeracy campaign to Blackpool Teaching Hospitals in partnership with Unison
What did we do?
An initial Numeracy Review – showing that many staff at the hospital needed support for their numeracy skills. This included staff taking our attitudinal survey, the Challenge Check-Up and participating in focus groups.
Used the National Numeracy Challenge as a learning tool for staff to improve their numeracy 
Encouraged staff to engage with numeracy during Learning at Work week
Delivered a Challenge Champions workshop to help staff encourage their colleagues to see value in numeracy, believe they can improve and put in the effort required.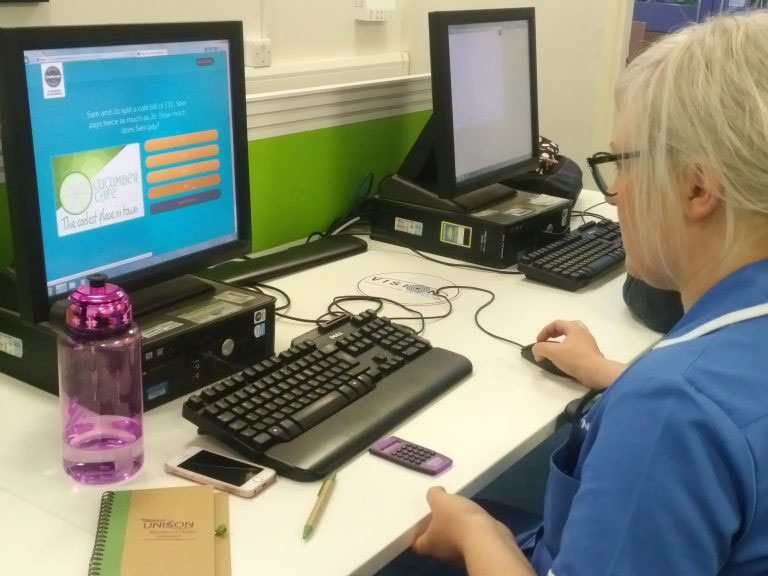 What did the project achieve?
Highlighted numeracy as an important skills challenge among the hospital's workforce. 
Supported many staff on their journey to improved numeracy through the Challenge online. 
Positively impacted attitudes to numeracy among the workforce 
Created eleven new Challenge Champions from a variety of roles in the hospital who have gone on to encourage their colleagues to have the right mindset to improve
Gave staff greater opportunity for career progression – as numeracy is required for those who aim to move into nursing
We are delighted to have recently heard that the Union Learning Reps we worked with have subsequently been recognised for their work on the project with the "Unionlearn ULR Award for Promoting Numeracy". 
The partnership on numeracy initiatives has been in place for more than 12 months. Unison rep Jane Eyre said: "We were very happy to be one of the first union/trust partnerships to sign up to undertake the National Numeracy Review and we hope that this will encourage other unions and trusts to do the same."