News
Our year in numbers
13 Dec 2019
This year the number of people using the National Numeracy Challenge reached over a quarter of a million, and extended to all corners of the globe. 
We've rounded up our favourite facts from 2019, and watch this space for more news about the new developments we are preparing to bring you in 2020.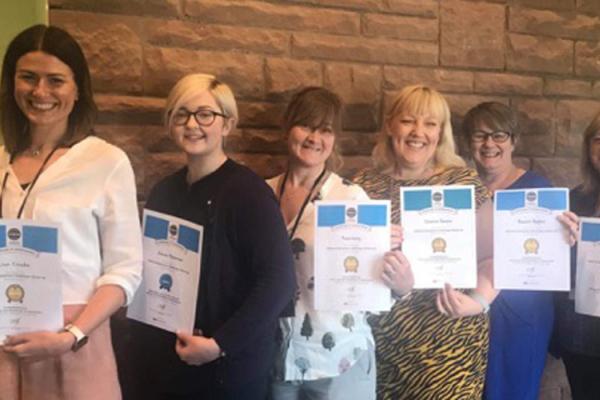 Our year in numbers:
•           3.5 million numeracy questions were answered on the National Numeracy Challenge
•           The learning resources were visited almost 180,000 times 
•           The biggest improvement in score was from 1 to 95
•           The number 1 reason for wanting to get better at numeracy was "to prove that I can" 
•           And the sign up from furthest afield was 9800 miles away, in Samoa
What's the secret to improving your skills?
This year, research published by National Numeracy found that around a third of the population would like to improve their maths and numeracy skills, yet 1 in 5 of us agree that using maths an numbers makes us feel anxious. We wanted to address this by helping people to learn and improve in a way that feels comfortable to them, in their own time and pace. 
Three top tips from the learners who've been there and done it:
Do it little and often
Shannon said "I'd put my son down to nap and do an hour of ironing whilst watching learning videos …If you can watch an hour of Netflix, you can dedicate a little hour to doing some maths. It won't take long to learn and understand".
Don't worry about what anyone thinks
Angie says "my advice to anyone who is afraid of maths is not to be embarrassed and to keep trying. Ask for help if need be, anyone that laughs or makes comments, what are they unsure of? No one is perfect. With practice and determination anything is possible, even if it did take me from my school days until now!"
Put past experiences behind you
Dee says "Forget what was said to you at school, forget what your preconceived notions are…just do it and keep on doing it until you get that pass".
Start improving your numeracy – register on the National Numeracy Challenge now!
National Numeracy has developed an online tool to help you improve your numeracy and boost your confidence. This interactive website is free to use at home, at work or on the move. You can assess your current level of numeracy – completely anonymously – and then begin an online journey to getting the Essentials of Numeracy.