News
Royal Sussex County Hospital celebrates numeracy success with Rachel Riley
20 Mar 2018
Over the last year, we have been working with Brighton and Sussex University Hospitals (BSUH) on a project to promote lifelong learning, number skills, and to support their staff in taking the National Numeracy Challenge to assess and improve their numeracy. The trust-wide campaign has benefited from the resources supplied by the charity and in-house support from BSUH's workforce development, learning and coaching staff.  
The staff at Royal Sussex County Hospital in Brighton celebrated their success alongside Rachel Riley, who attended the event to celebrate the 300 members of staff who have taken the National Numeracy Challenge, awarding three people in particular special recognition for their efforts.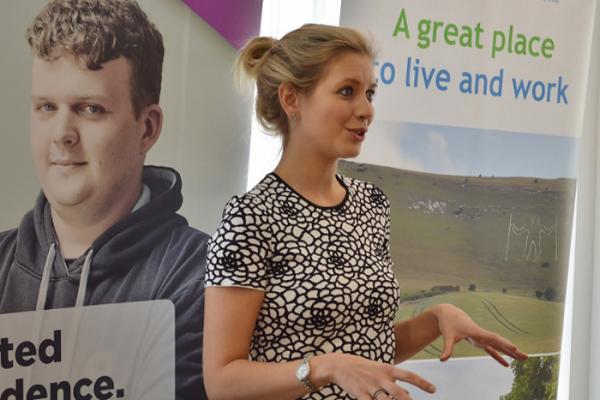 Sally Hilton, National Relationship Manager for the charity, said: "We are delighted that Brighton & Sussex University Hospitals has recognised the importance of numeracy for healthcare staff and enthusiastically embraced the support we offer. I am thrilled to see so many people improving their confidence and skill with numbers and congratulate them on their fantastic achievements."  
Oliver Philips, Planning and Strategy Director for BSUH, said "A good grasp of numbers is crucial for all healthcare staff. That is why the trust teamed up with the National Numeracy charity, to help our staff make sure they have the skills they need to deliver the best quality care.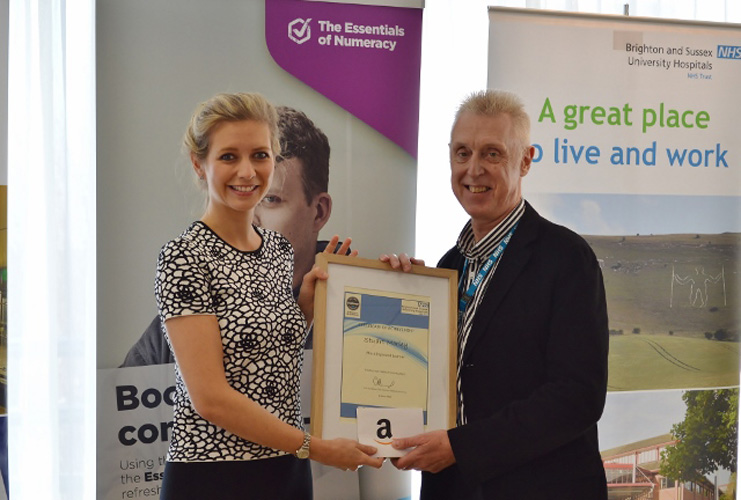 This event today highlights the importance of the support we can give staff in their professional development. We look forward to a continuing and successful relationship with National Numeracy over the coming years."