News
School Number Heroes competition winners!
22 Jun 2021
This week the winners and runners-up for the National Numeracy Day 2021 competition were announced.
The response to the competition was incredible – with over 5,800 amazing entries submitted, National Numeracy Ambassador Bobby Seagull had a mighty task when choosing the winner.
After rounds of shortlists, Erin Pringle was chosen as the winner, for her wonderful drawing of herself as a Strictly Come Dancing professional dancer. Congratulations, Erin!
As chosen by Erin, the school prize bundle will be going to St Matthew's Church of England Primary School in Surbiton.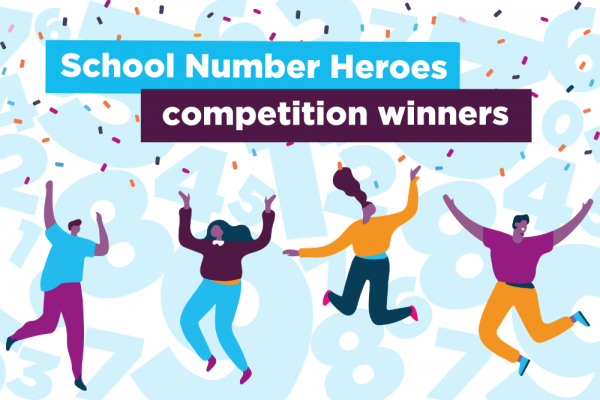 There were also 10 runners-up chosen, double the initial amount to reflect the staggering amount of entries receieved. These are all displayed in the gallery below – congratulations to Anika, Ibrahim, Ines, Isabella, James, Joshua, Kirstyn, Mishel-Rafiq, Thehansa and Zahra!
Winning entry: Erin Pringle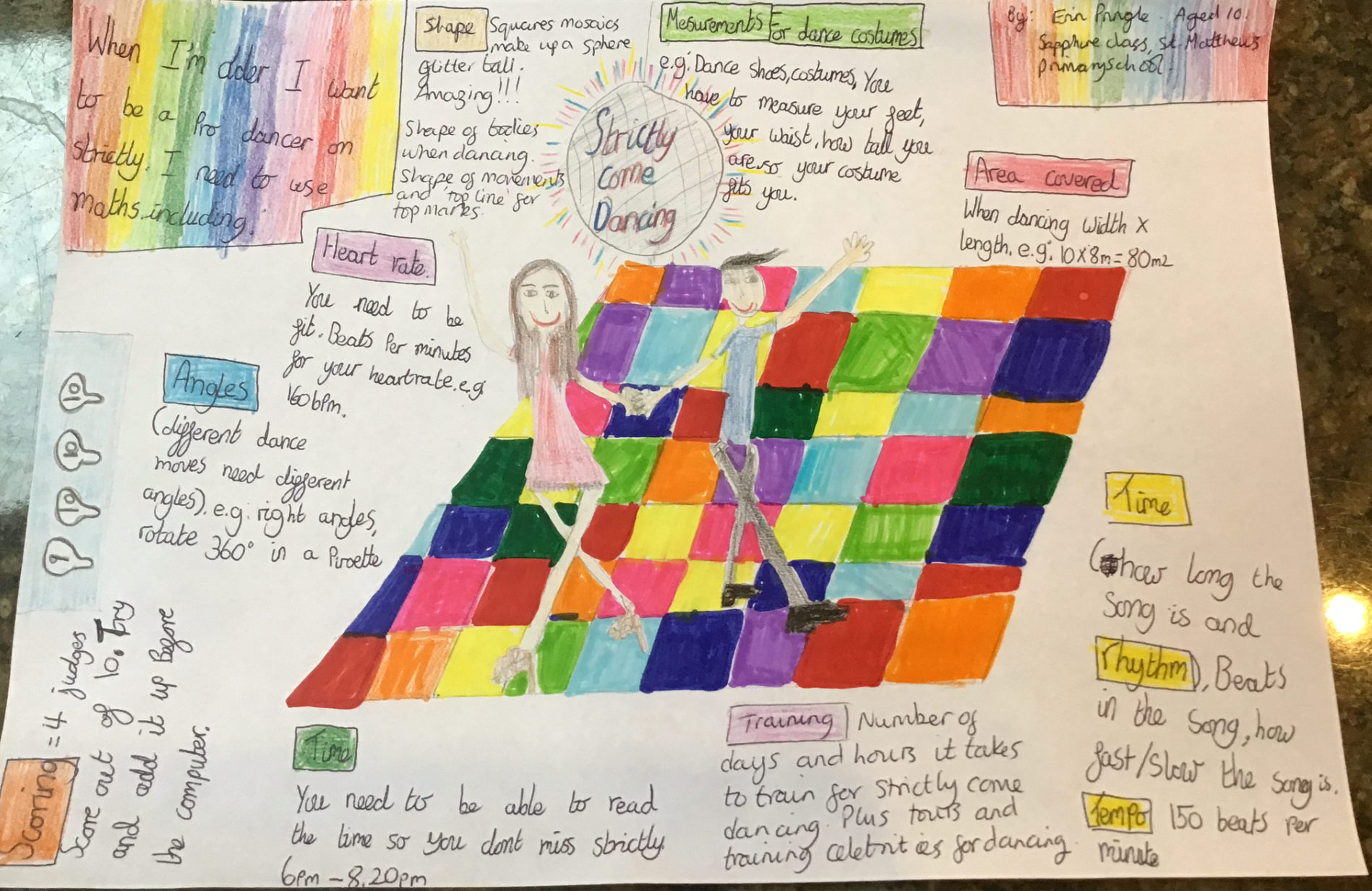 Runner-up gallery:
Kirstyn and Ines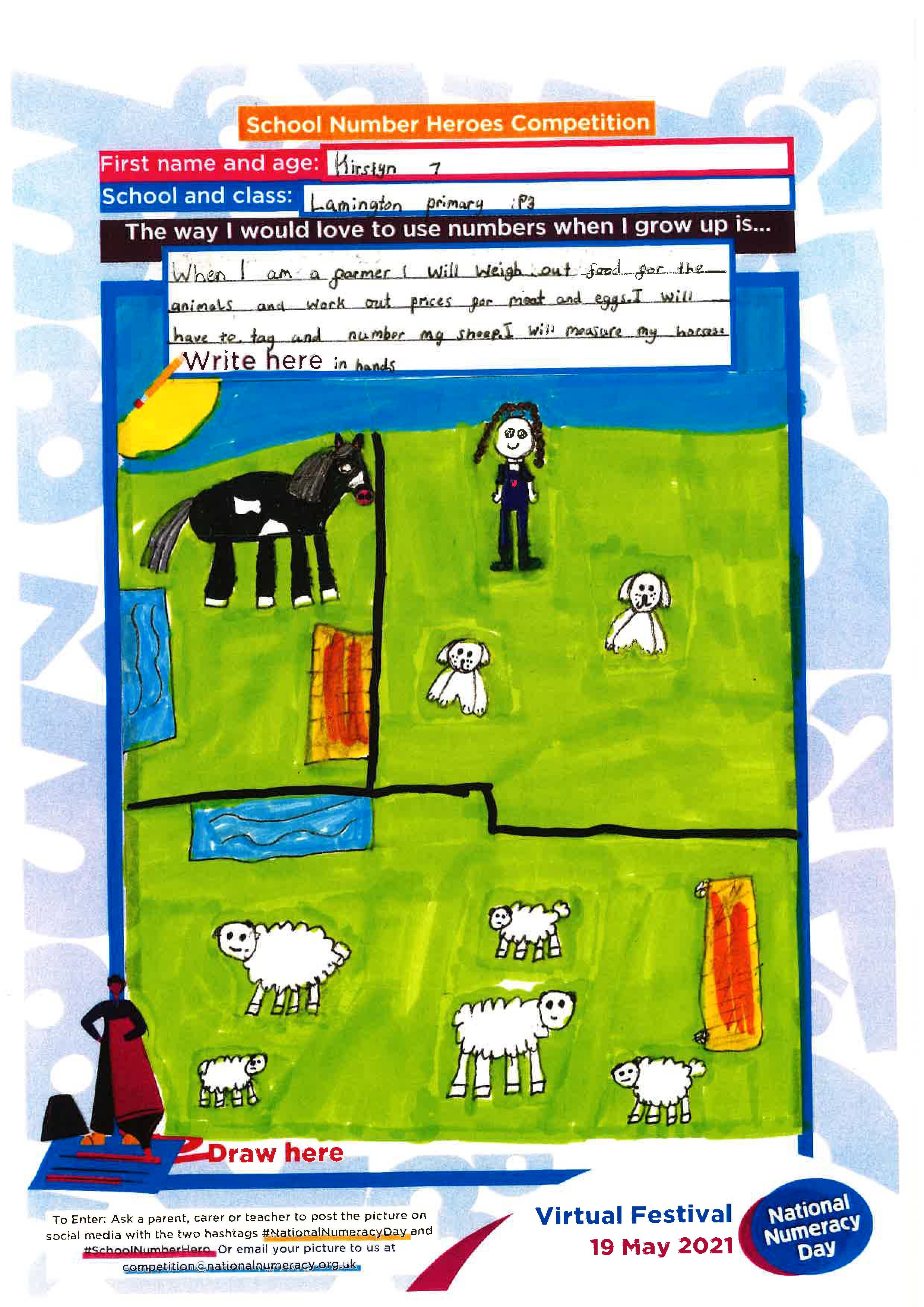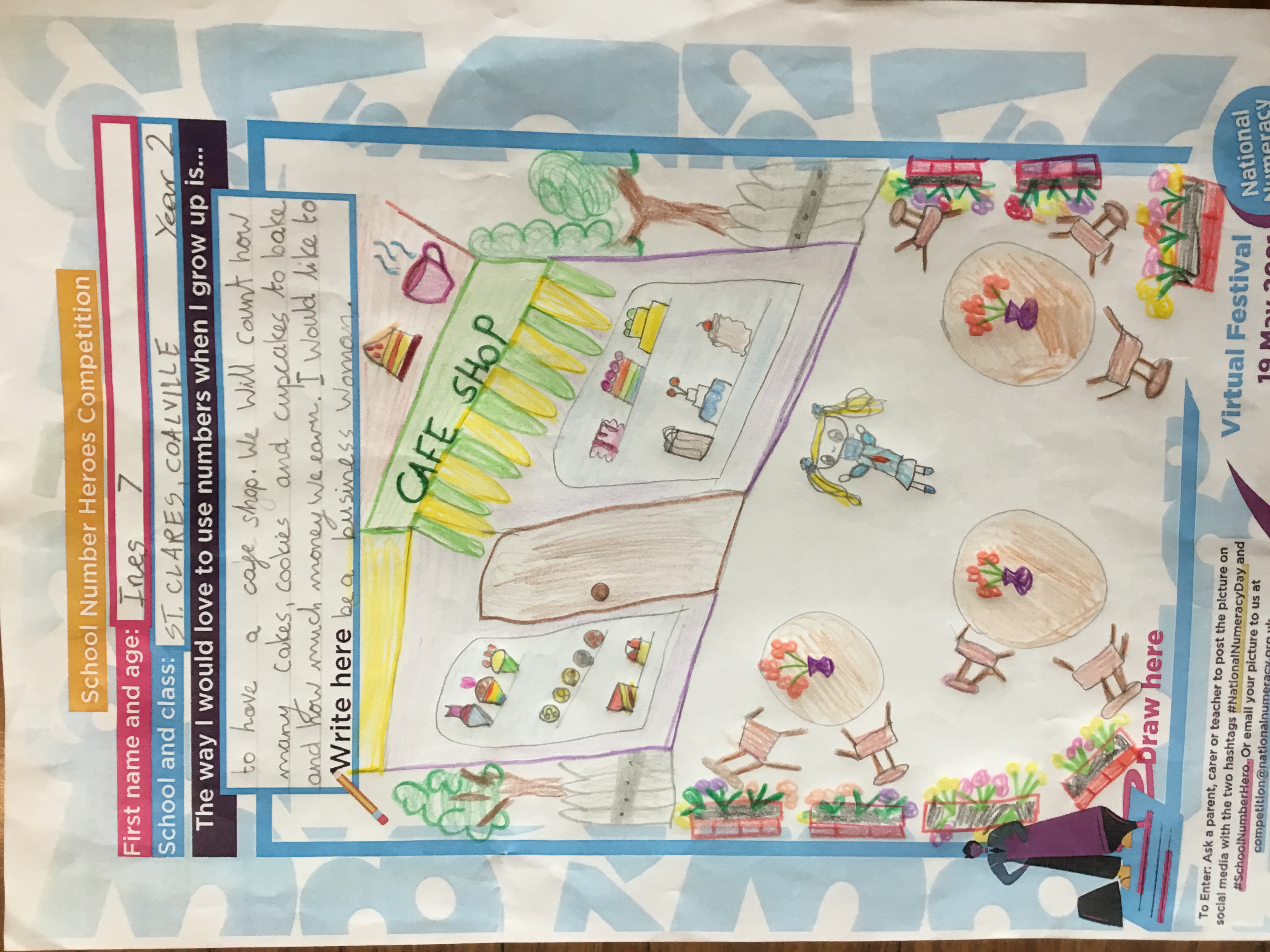 Sign up for free Family Maths Toolkit activities
These short, fun maths activities can be used by schools or families. They help schools engage parents and carers with children's maths learning – and they help parents and carers boost their children's confidence with numbers. 
Families don't need any special maths knowledge or equipment to enjoy the Family Maths activities. Children can draw pictures, write calculations, take photos or create diagrams in their answers. Creativity is encouraged!