National Numeracy Day Lead Supporters 2023
Welcome
Thank you for supporting National Numeracy Day!
With your support we aim to help more people than ever build their confidence and skills with numbers this National Numeracy Day, 17 May 2023.  Start promoting the day by using the content on this page to announce your support and get others involved.

First things first!
To get the most out of your toolkit please read the Campaign & Communications Guide first. It will make it clear how to use all the great assets and content on this page so you can get everyone building their confidence with numbers. 
Get Campaign & Communications Guide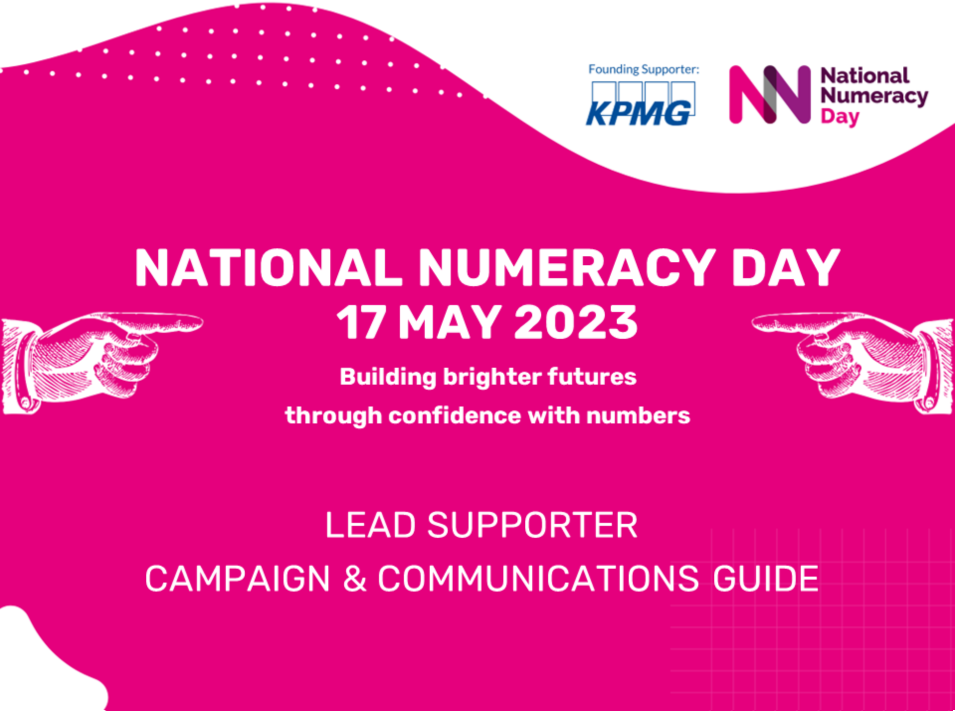 Your Big Number Natter resources
Everything you need to plan your Big Number Natter: 
Plan your session
Get started planning your Big Number Natter sessions with these notes for organisers. Then get stuck in to all the other resources.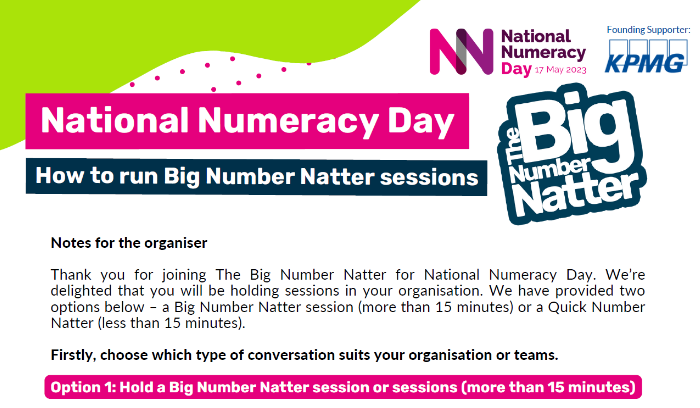 Your Number Natter Slides
Hold a 15-30 minute session using these slides, provided with presenter notes.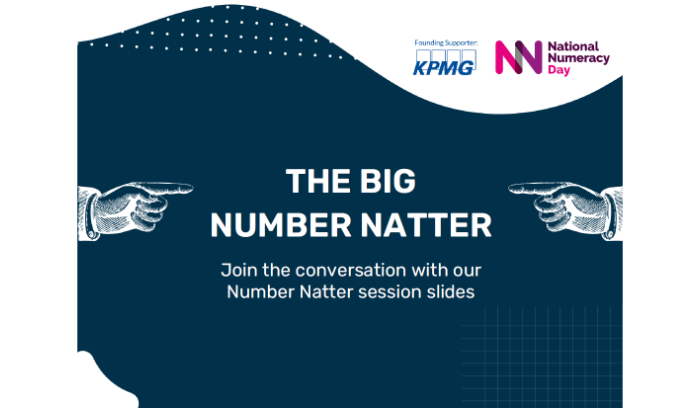 Quick Number Natter talking points
Use these ideas to spark a less formal conversation about numbers.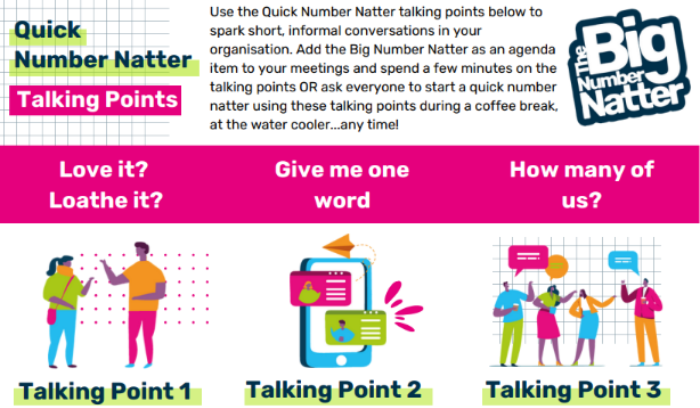 Ideas for Number Nattering on social media
Use these ideas to encourage everyone to follow up on your session with some social media ideas for individual Number Natters.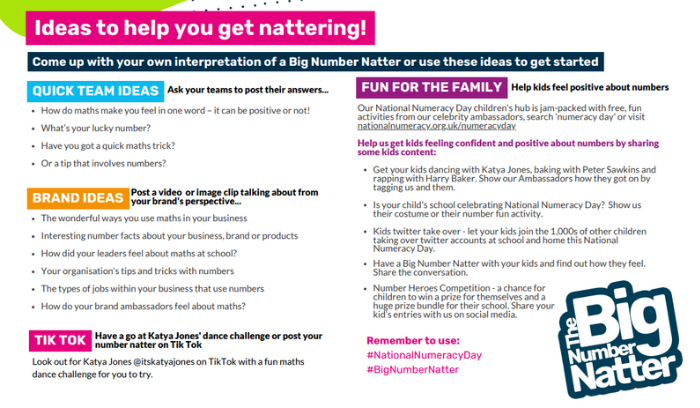 Find out how to talk about numbers
Get some expert help from our Training Officer Ishraq Li-Rahman.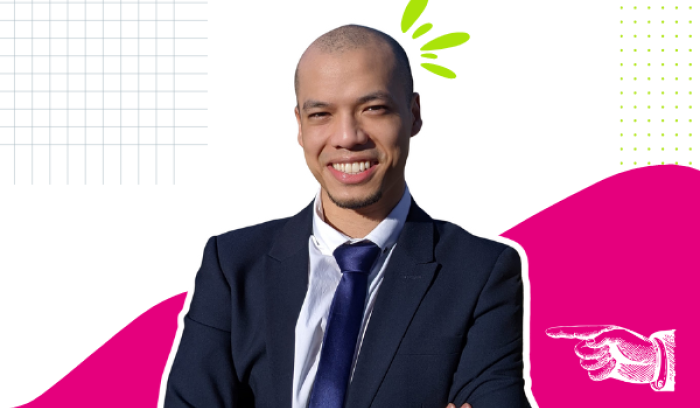 Graphics, additional guides and key dates
Key dates
Here are some important dates and information to help you plan your National Numeracy Day activity.
April
11 April: The Big Number Natter will be announced – amplify National Numeracy's posts.
25 April: Supporter announcement – please support this communication by amplifying National Numeracy's posts, or create your own.
From April: Your online toolkit will be updated with resources for the campaign.
Throughout the month:
Plan your internal activity and external communications.
Promote your involvement.
Amplify National Numeracy's social media and encourage people to sign up using assets provided.
May
3 May: 2 weeks to go! Look out for our National Numeracy Day promotional video launching, and support and share across your channels.
10 May: 1 week to go! Promote your support for the day using the assets supplied, and amplify National Numeracy's social media activity.
17 May: National Numeracy Day! Get involved by posting about your support and events in your organisation, post your Big Number Natter videos, and amplify National Numeracy's messages.
Be sure to tag us in any social media activity and use #NationalNumeracyDay so we can see and share what you're up to! You can find us on: