Numeracy Champions Hub
Welcome to your resource hub
Use the resources on this page to help your colleagues and learners build their confidence with numbers. 
Video resources
Use these videos showing attitudes to numeracy, the importance of 'value, belief and persistence' in numeracy, and how the National Numeracy Challenge works to engage your learners.
Supporting Positive Mindsets
Dyscalculia
Dyscalculia is an unexpected and persistent learning difficulty that makes it hard to understand, learn, or use maths. Often described as "dyslexia with numbers" – it is much less well-known than dyslexia.
The National Numeracy Challenge
The National Numeracy Challenge is an online tool that builds numeracy skills and confidence, with 300+ everyday maths questions and tutorials, multimedia resources, technology that adapts to individual learning levels and signposting to further support.
The Challenge is the perfect way to boost the number confidence of anyone over the age of 13, all year round.
Use the resources below to help your colleagues and learners build their number confidence with the National Numeracy Challenge.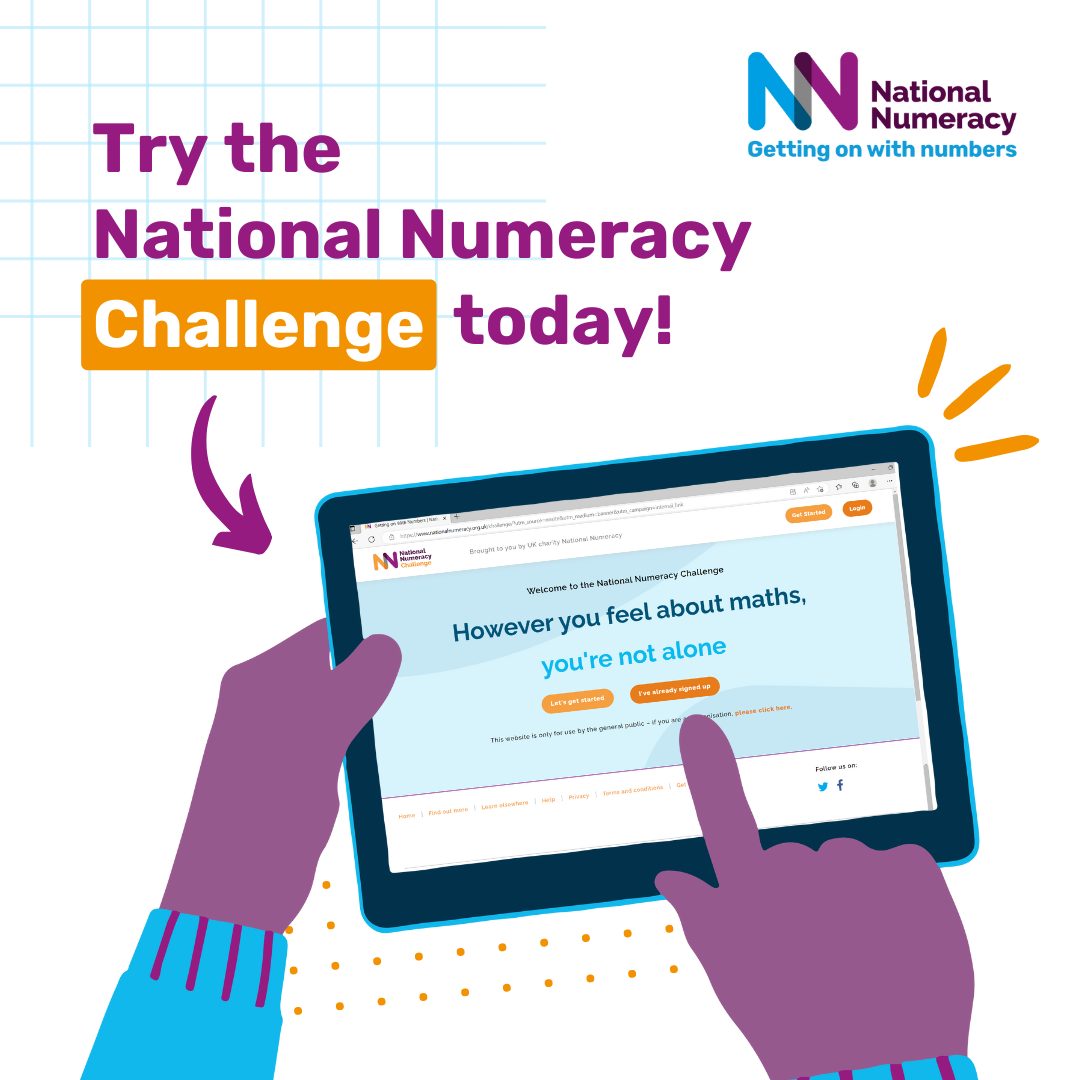 Confidence with Numbers session resources
You may also be interested in our campaigns
Closing the digital divide
Take a look at the charities below, which support digital access and skills:
Be sure to tag us in any social media activity so we can see and share what you're up to!
You can find us on:
Sign up to our newsletter
To keep up to date with any resources we release, or plans and activity for National Numeracy Day, you can sign up to our newsletter.