Become a National Numeracy Day Champion
Together we can help everyone feel good about numbers
It's National Numeracy Day's 5th birthday on 18 May and you're invited to the party!
Whether you're a primary school, secondary school, homeschooling, nursery or community group, sign up to get your free digital pack.
Your digital pack will include:
Ideas and printable materials to support activity planning
School Number Heroes competition to win a mega-bucks bundle of numeracy prizes for your school (for pre-school to Y8 children)
Celebrity lesson starter video with activities and games (for primary schools)
Number confidence resources to help all age groups, from 0-18, feel good about maths
Resources to support staff and parents
Opportunities for volunteer visits, STEM ambassador talks and more!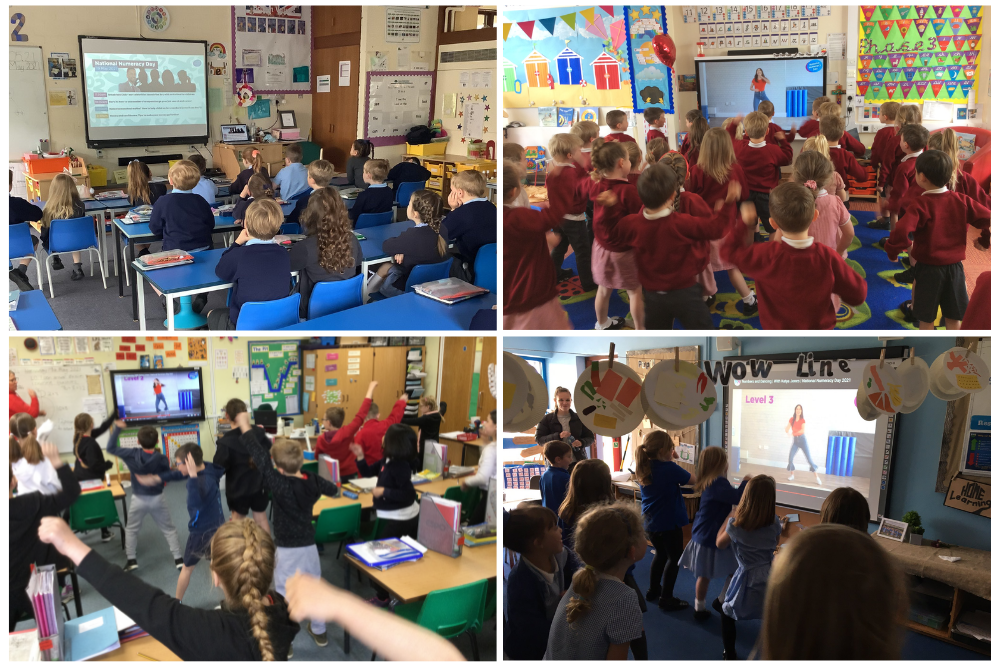 Number Heroes Competition
By signing up to be a Champion, you will get access to enter our Number Heroes competition! 
Get the children around you thinking about how they'll use numbers when they grow up. Maybe they would love to do a cool job like a vet, teacher, engineer or footballer? They can let their imagination run wild and have a chance to win a fantastic prize for themselves and a prize bundle for their whole school.