Welcome to our hub for...
Childrens' numeracy
Get involved with exciting free activities and events for National Numeracy Day 2022!
Join in a nationwide number rolling event that could be a record breaker! Take part in the Number Heroes Competition for a chance to win big, and join our amazing ambassadors for baking, rapping, saving and dancing activities. Sign up as a Champion to join in. 
Number Heroes Competition
Create a picture of you doing your dream job or hobby and tell us how it uses numbers. Let your imagination run wild and win a fantastic prize for yourself and a prize bundle for your nursery, school or youth group. Find out more
Activities from the Numberblocks!
This year we've teamed up with Numberblocks to bring you a host of amazing activities for under 5s.
Let's bake Numberblock Five Flapjacks!
Join winner of The Great British Bake Off 2020 and National Numeracy Day ambassador, Peter Sawkins, and bake a Numberblock Flapjack Five!
Join Times Tables Rock Stars for a UK wide number roll!
Live 9:30 on National Numeracy Day 18 May
National Numeracy and Times Tables Rock Stars are inviting schools and families across the country to take part in the UK's biggest ever live number roll. It's all about building positivity and number confidence for children across the nation, at home and at school.
What is number rolling?
Number rolling is a catchy call-and-response chant with accompanying actions that help kids feel good about numbers. On May 18, via the magic of live streaming, National Numeracy ambassadors Katya Jones and Bobby Seagull and Times Tables Rock Stars with lead a brand new 5 times table number roll to celebrate National Numeracy Day's 5th birthday.
It's happening live Weds 18 May at 9.30am. On the day you can open the live stream to take part, you can also get a reminder here so you don't forget.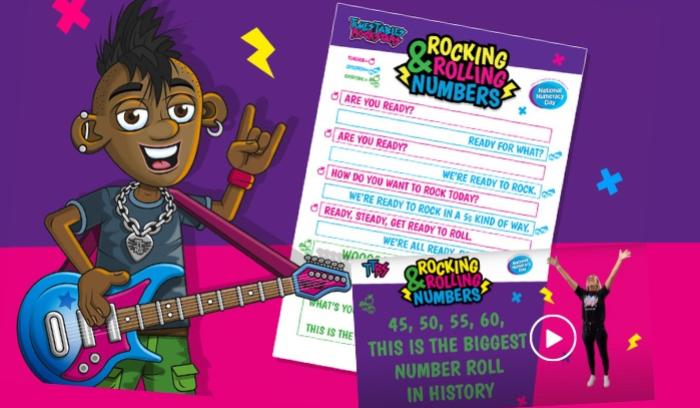 Become a National Numeracy Day Champion Organisation
Sign up to be a National Numeracy Day Champion and help your school, organisation or community get number confident! In the build up to
18 May 2022

you will receive free, fun materials and resources to use and share and join over 2,810 others Champions helping the nation get on with numbers.
Get stronger maths to help your children
However you feel about maths, you're not alone. The National Numeracy Challenge is a free and easy-to-use website you can use to improve your confidence with numbers, in your own time and at your own pace.
It's ideal for brushing up, checking your level, or for catching up on learning you missed, and it's all about the maths you need in daily life and at work – no algebra or trigonometry.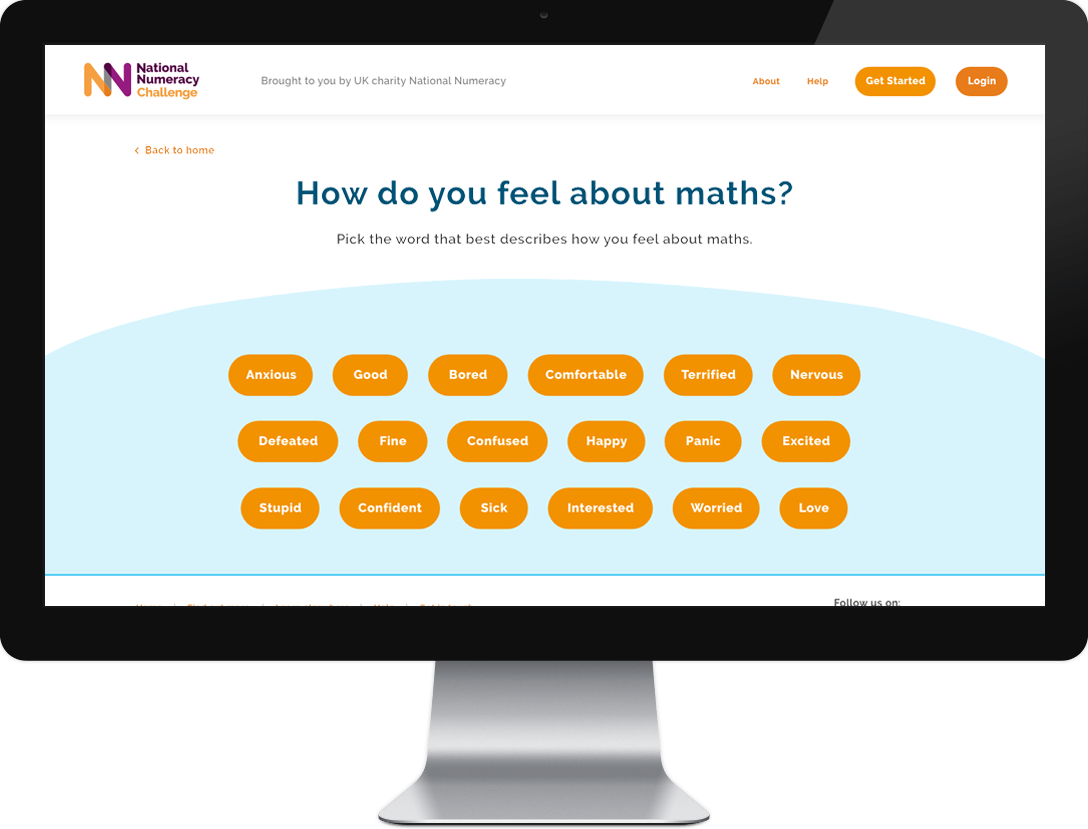 See how #NationalNumeracyDay went down on social media