Welcome to our hub for...
Children's numeracy
Take part in the Number Heroes Competition for a chance to win big, and join our amazing ambassadors for baking, rapping, saving and dancing activities.
Check out more activities below...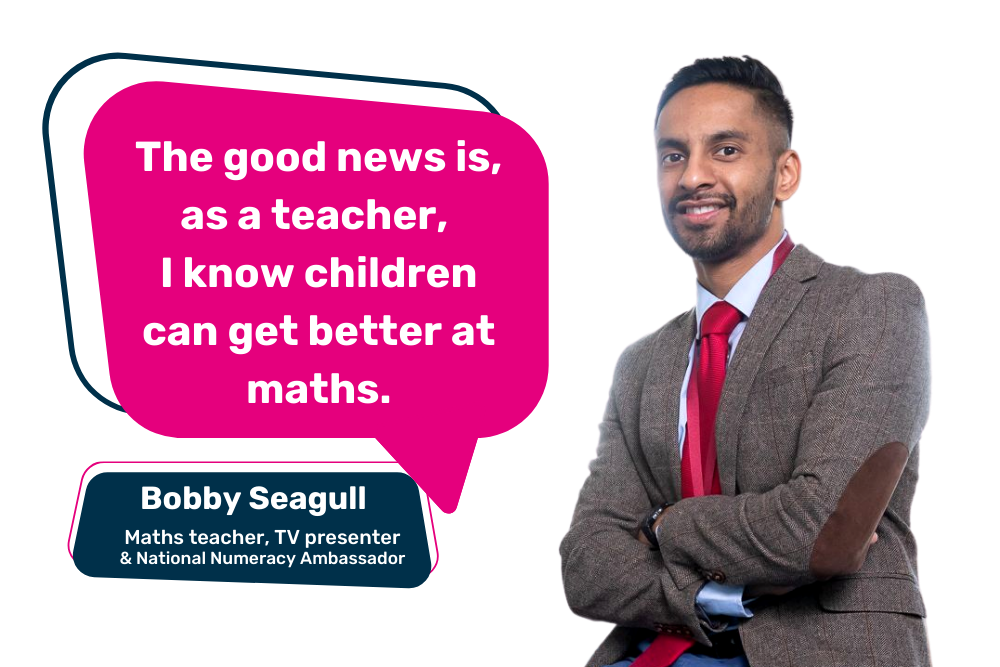 National Numeracy Day LIVE
Bobby Seagull and Katya Jones hosted 30-minutes of non-stop number fun with West Ham United Foundation and BBC CBeebies Numberblocks in celebration of National Numeracy Day!
You can still join in the fun! 
Download Bobby's Big Number Fun Quiz Sheet and answers, learn Katya's dance and watch the event any time on the event page

Watch the event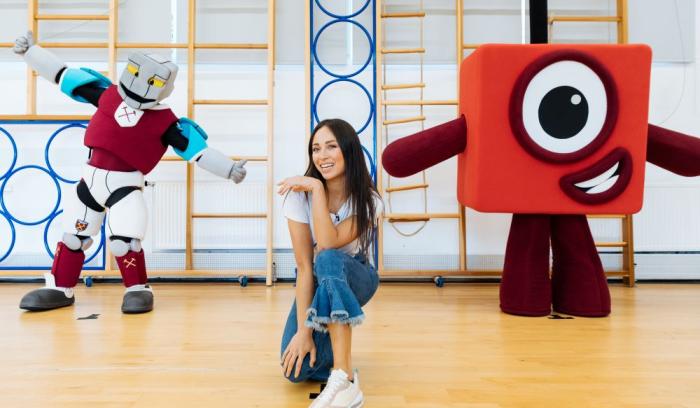 Celebrity activities
Our celebrity ambassadors have put together some fantastic number fun activities for you!
Download the sheets and watch the videos – it's all free!
Activities from the Numberblocks!
This year we've teamed up with BBC CBeebies Numberblocks to bring you a set of amazing activities for under 5s.
Let's dance with the Numberblocks!
Strictly Come Dancing champion Katya Jones teaming up with the Numberblocks to get you building your number confidence through movement and rhythm. 
Download all the activities below...  
NumBots Bot Bingo!
Bot Bingo is a fun, interactive, downloadable game from Maths Circle that can be played in the classroom.
Who will be the first to call "BOT BINGO!"?
Bot Bingo is a fun and engaging way for students to build core maths skills starting from the basics with subitising. Subitising is the ability to recognise small quantities of objects without counting. With Bot Bingo, as well as subitising, numbers are shown in familiar pictorial representations, including bar models and cherries. Students need to recognise the number and find it on their Bot Bingo card. Suitable from age 5 to 95!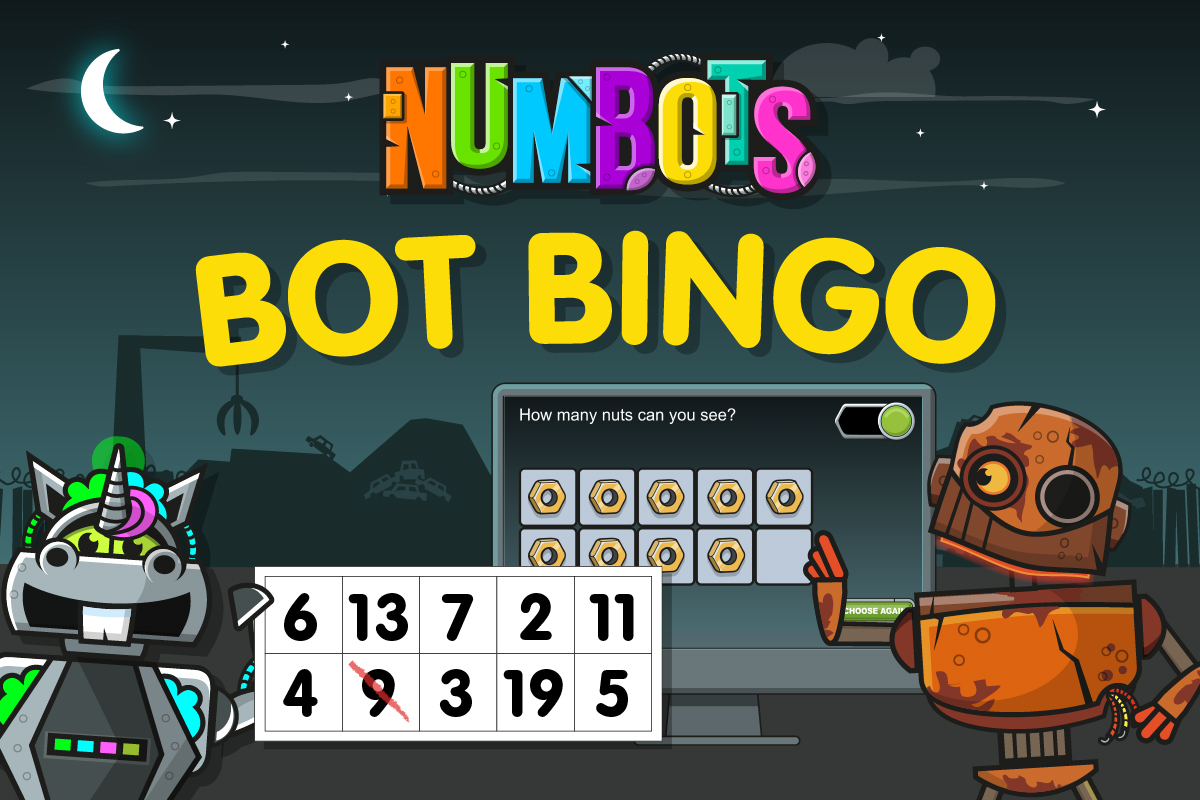 Number Heroes Competition
Create a picture of you doing your dream job or hobby and tell us how it uses numbers. Let your imagination run wild to be in with a chance to win a fantastic prize for yourself and one of six incredible prize bundles worth £1000 each for your nursery, school or youth group.
The 2023 competition is now closed. Winners will be contacted on or before 23 June 2023, and runners-up will be contacted on or before 5 July 2023.
Sign up to National Numeracy Day 
Sign up National Numeracy Day and help your school, organisation or community get number confident! You will receive free, fun materials and resources to use and share and join over 4,800 others Champions helping the nation get on with numbers.
Get stronger maths to help your children
However you feel about maths, you're not alone. The National Numeracy Challenge is a free and easy-to-use website you can use to improve your confidence with numbers, in your own time and at your own pace.
It's ideal for brushing up, checking your level, or for catching up on learning you missed, and it's all about the maths you need in daily life and at work – no algebra or trigonometry.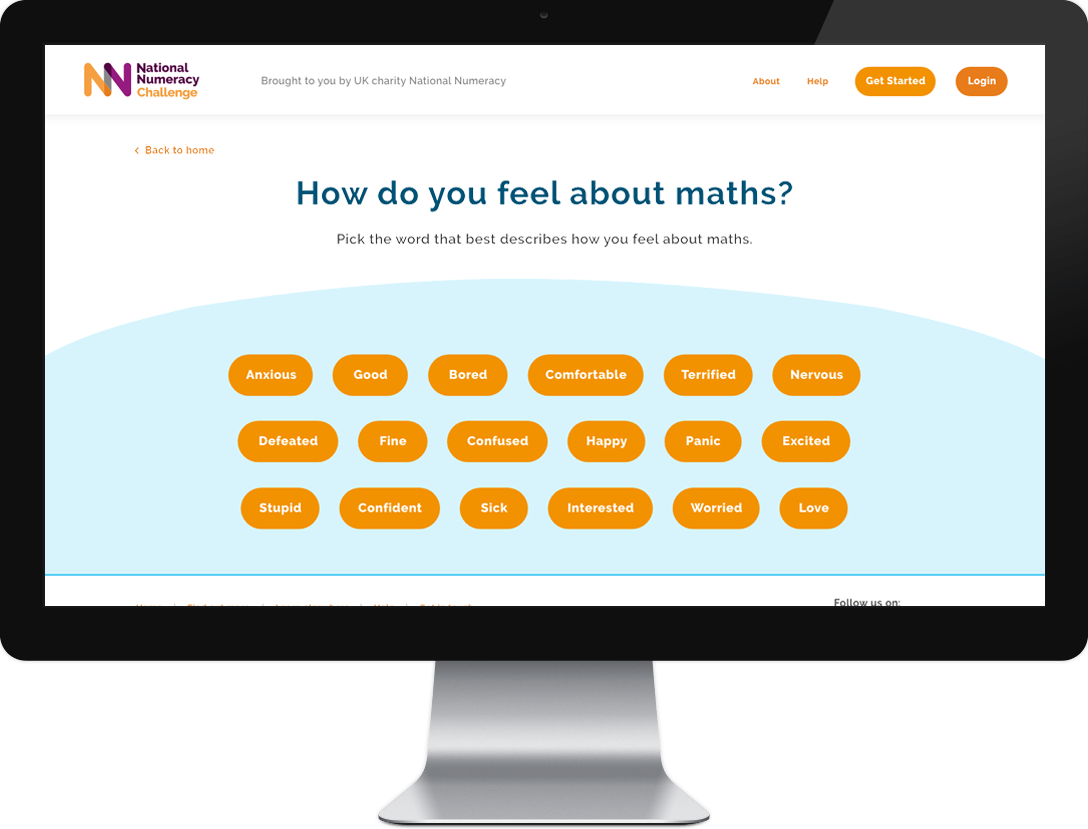 #NationalNumeracyDay on social media
More from National Numeracy Day 
Get resources to help adults build their confidence with numbers get involved in the #BigNumberNatter or visit the National Numeracy Day homepage.