Want to help others get confident with numbers?
You don't need to be a maths expert to get started
Jane Eyre, a Union Learning Rep and self-confessed maths phobic, tells us how she has been using National Numeracy resources to overcome her feelings towards numbers. She now runs award-winning numeracy campaigns across Blackpool Teaching Hospitals to help staff gain skills and confidence.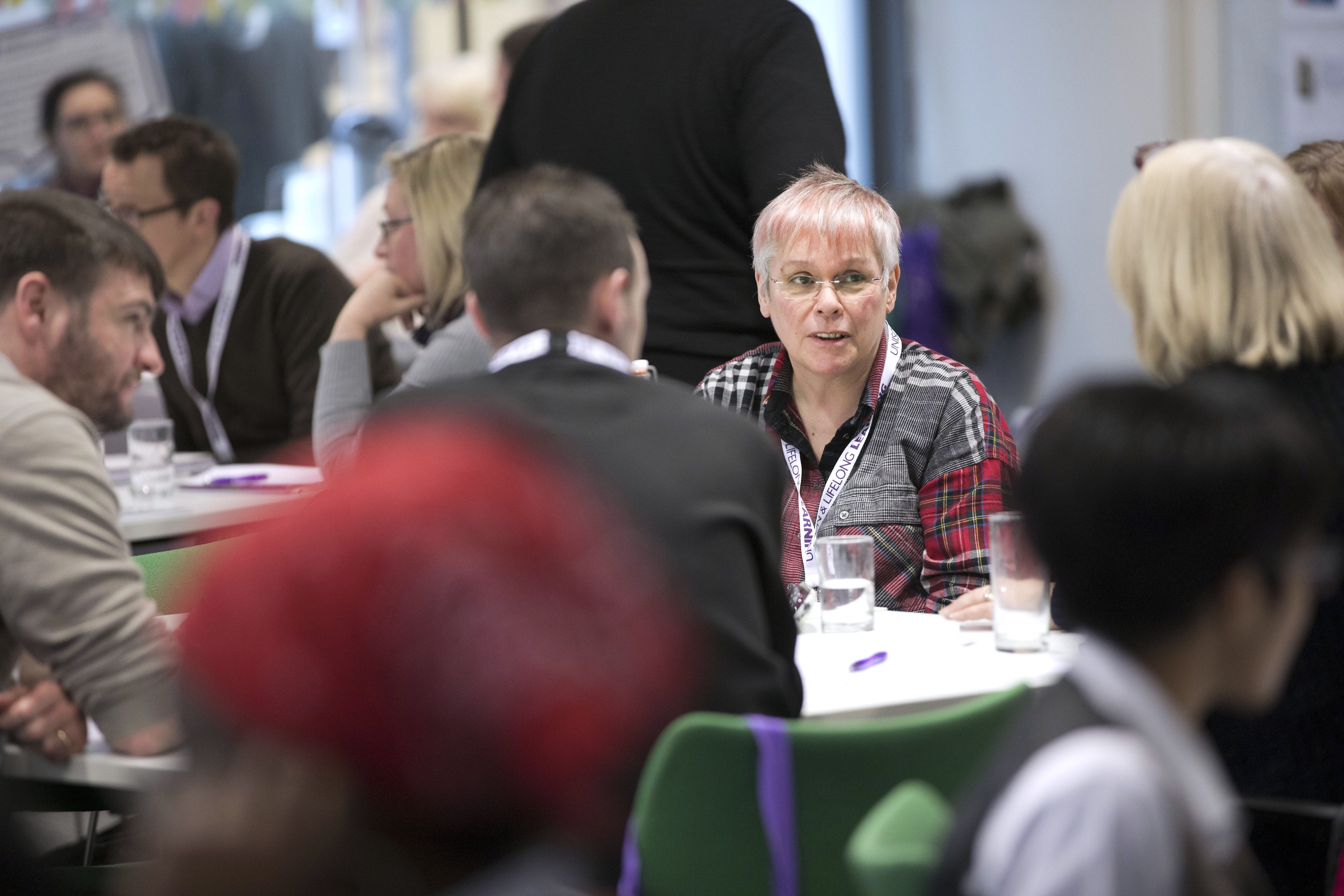 How do you feel about winning the Unionlearn ULR Award for Promoting Numeracy for the second year in a row?
We are really pleased that we've won it again, it's brilliant. The recognition helps us spread the word more widely within the Trust, and get out to the community staff as well as those in hospital settings. 
Why did you get involved with National Numeracy?
We were at a ULR workshop and National Numeracy gave a presentation. We had already heard another presentation about maths which was really confrontational and told us to do a test. Then National Numeracy came along with a completely fresh approach. It was more laid-back, without the pressure and was actually quite fun. 
Why does the National Numeracy approach work?
It is everyday maths, day-to-day stuff and not "pi equals x". Maths still panics me but the National Numeracy Challenge has made me feel more at ease and I have given it a go. 
 People see that if you get your foundations you can then go to any college, take that exam, and then you can move on in your career.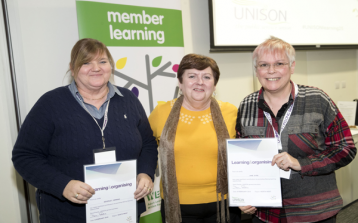 Is poor numeracy a hidden problem? 
Yes, when we first started we did a Challenge initiative and the results were quite low for most people that had done it. But the monthly data reports we receive from National Numeracy are really useful and we know we are making a difference. It helps us to show to the management and others why this is making a really good impact. 
Why is good numeracy important for healthcare staff? 
In a healthcare setting there's lots of numeracy involved in people's jobs on a day-to-day basis. When you're working with the patients, from taking temperatures to fluid balance charts and medication, accuracy is so important.
How does better numeracy help people to progress at work?
When we encourage people to use the National Numeracy Challenge we explain that if you get 80 and above, you have the 'essentials of numeracy', which are the numeracy skills you need to support your career in health. It helps people to see that if you get your foundations you can then go to any college, take that exam, and then you can move on in your career.
Jane's top tips for a successful workplace numeracy campaign
You don't need to be a maths expert to help people improve 
I am petrified of maths, panic sets in, if we're in a workshop and maths comes up I feel nervous and a big block comes down.  I'd say to any other ULRs who feel the same that you can definitely still support numeracy in the workplace. Try the Challenge and see that it does have positive effects, that you CAN do it. It's not as hard really as you think it's going to be. Keep working at it and you'll get there.     
Make it fun
We run an activity called 'a teaser for a teaser' where we give out the National Numeracy quick check (five everyday maths questions), and anyone who does it gets a Malteser bar regardless of what they score as it's just about taking part. It starts with a lot of grumblings, but soon enough people get really excited and everyone wants a copy.  We always get feedback that they really enjoyed it.
Get management on board
We asked National Numeracy to come and talk to our Head of Learning and Development and HR. They were really enthused and said 'right, let's do it'. From there we secured 'Moving Ahead' money from UNISON and it was agreed that the National Numeracy Challenge would be built in to the Care Certificate for all healthcare assistants. 
Be a mentor for the team 
We have a presentation slot on the Care Certificate programme and tell them all about National Numeracy, and about the numeracy champions. I tell people about my fear of maths and that I've actually done the Challenge and gone up from a score of 30 to 80 and I was amazed. If I can do it anyone can do it.  We also ask all the attendees to sign up to the Challenge and to start it whilst we are there so we can help if there are any problems.
Inspired to help your team with numbers?
National Numeracy can work with you to help everyone on your team to see good numeracy as something within their grasp.
Photo credit: UNISON