Engagement Pack
Everything you need to help your organisation or community feel number confident!
Feeling confident with numbers makes it easier to build number skills. And building number skills helps us make good decisions in life, at home and at work.

That's why Number Confidence Week is all about taking that first step...building confidence. It can be life-changing!
We've got everything you need to help your colleagues, audiences and communities feel better about numbers. Slide deck, posters, resources... it's all free!  

Get stuck in and start supercharging number confidence in your networks today!
 
How to use this pack
The Engagement Pack resources on this page can be used to create confidence-boosting sessions with colleagues,  community groups, students, residents, service users…any of your networks!
Online or in person, for a few minutes or a whole day...however you'd like to get involved, we've got you covered with conversation starters, a slide deck, habit trackers, top tips, posters, prompts and more.
First thing's first: take a look at the Engagement Pack Guide to help you plan and prepare your session.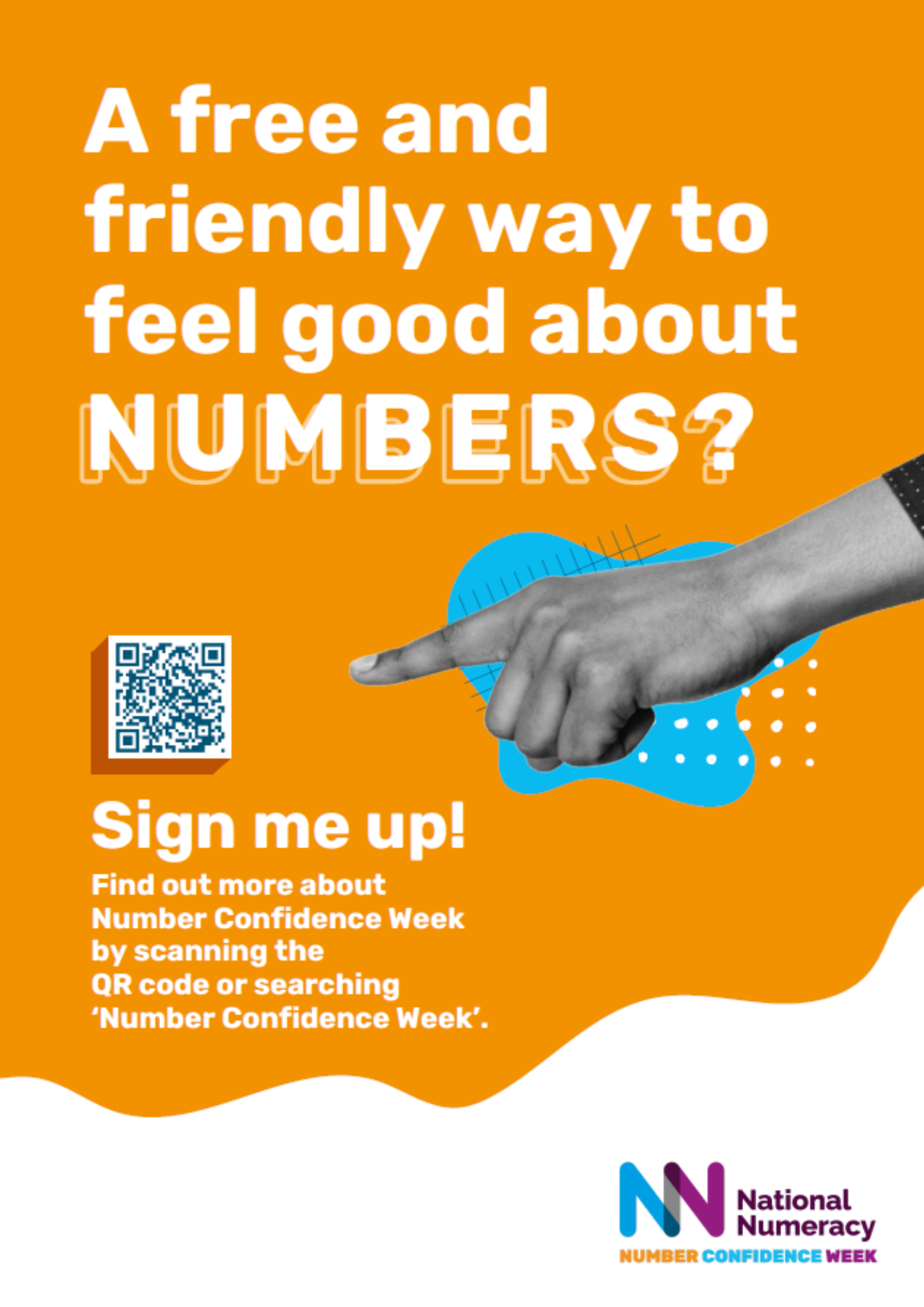 Grab your free Engagement Pack resources
Put It in the Piggy!
This isn't about saving your pennies in a pig shaped pot! It's about understanding what's holding you back when it comes to getting a grip on your finances.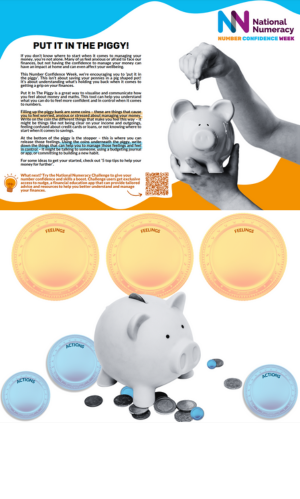 Chuck It in the Bucket!
This Number Confidence Week, we're encouraging you to 'chuck it in the bucket'. This tool can help you understand what you can do to feel more confident and in control when it comes to numbers.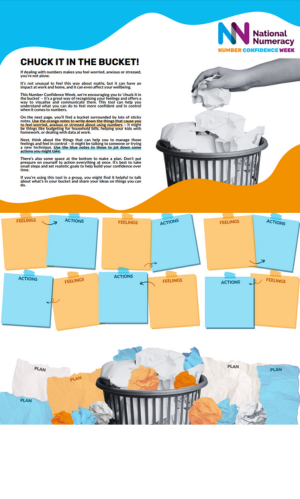 Getting confident with maths at work
Feeling anxious about numbers can make it harder to progress in our careers. Here are some things that you can do to make working with numbers feel less daunting.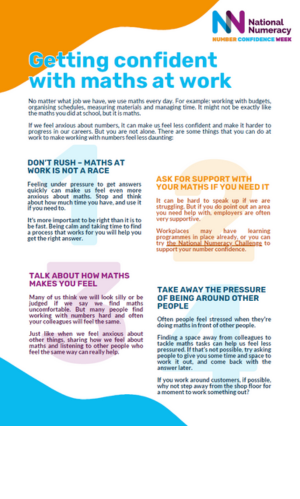 Try the National Numeracy Challenge
Our free online learning tool is packed full of confidence-boosting videos and resources. So your people can boost their confidence as they build their skills. Have a go and share the link!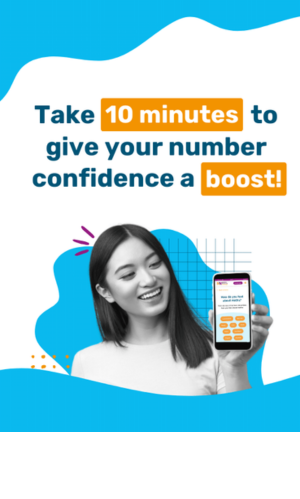 Number Confidence and Social Mobility Webinar
Our wonderful ambassador Bobby Seagull joined joined National Numeracy's CEO Sam Sims, Head of Impact Paul Foss and one of our Numeracy Champions Anne Okafor. They discussed how number confidence can impact all areas of our lives.
You can find out more about this research here: 
Get even more confidence-boosting kit